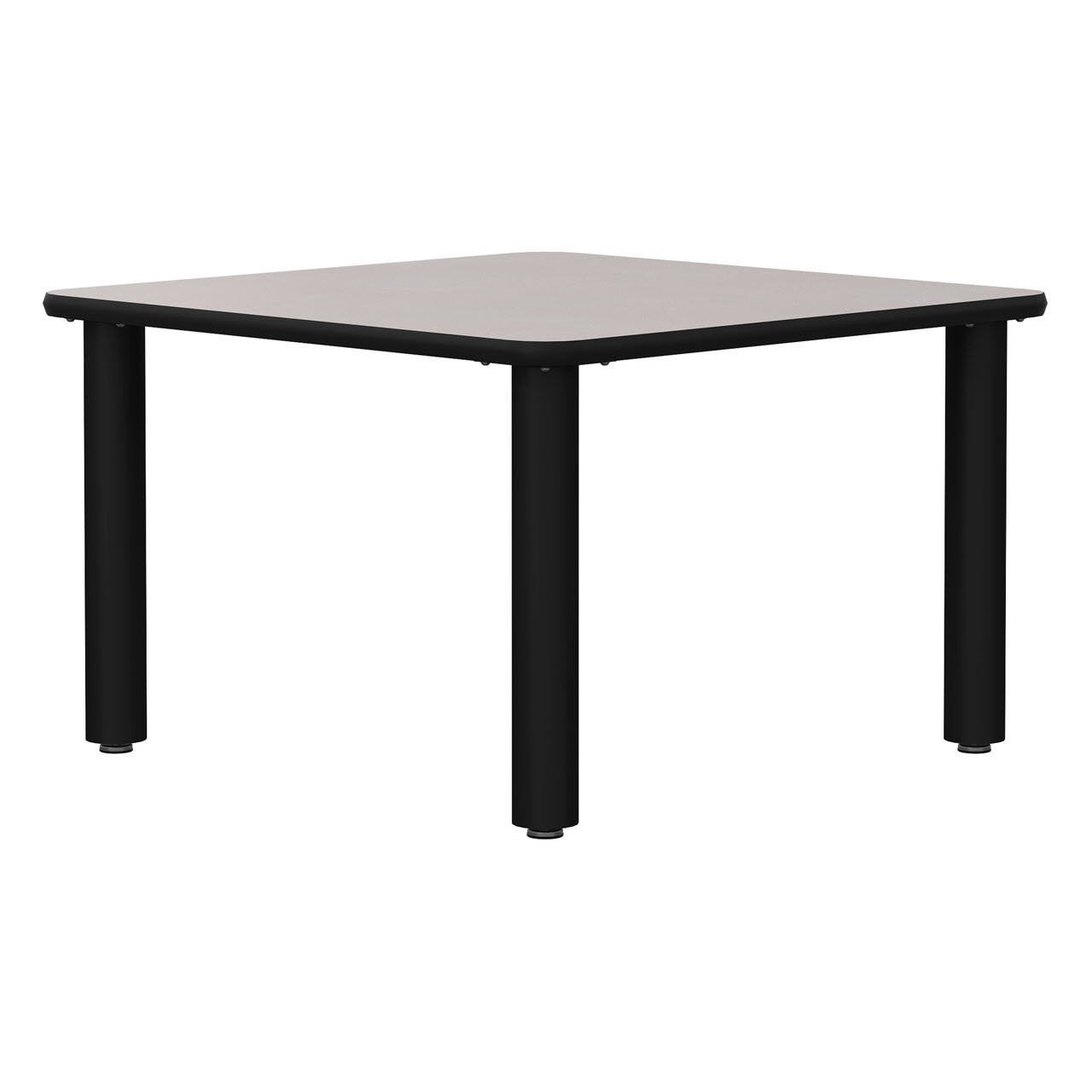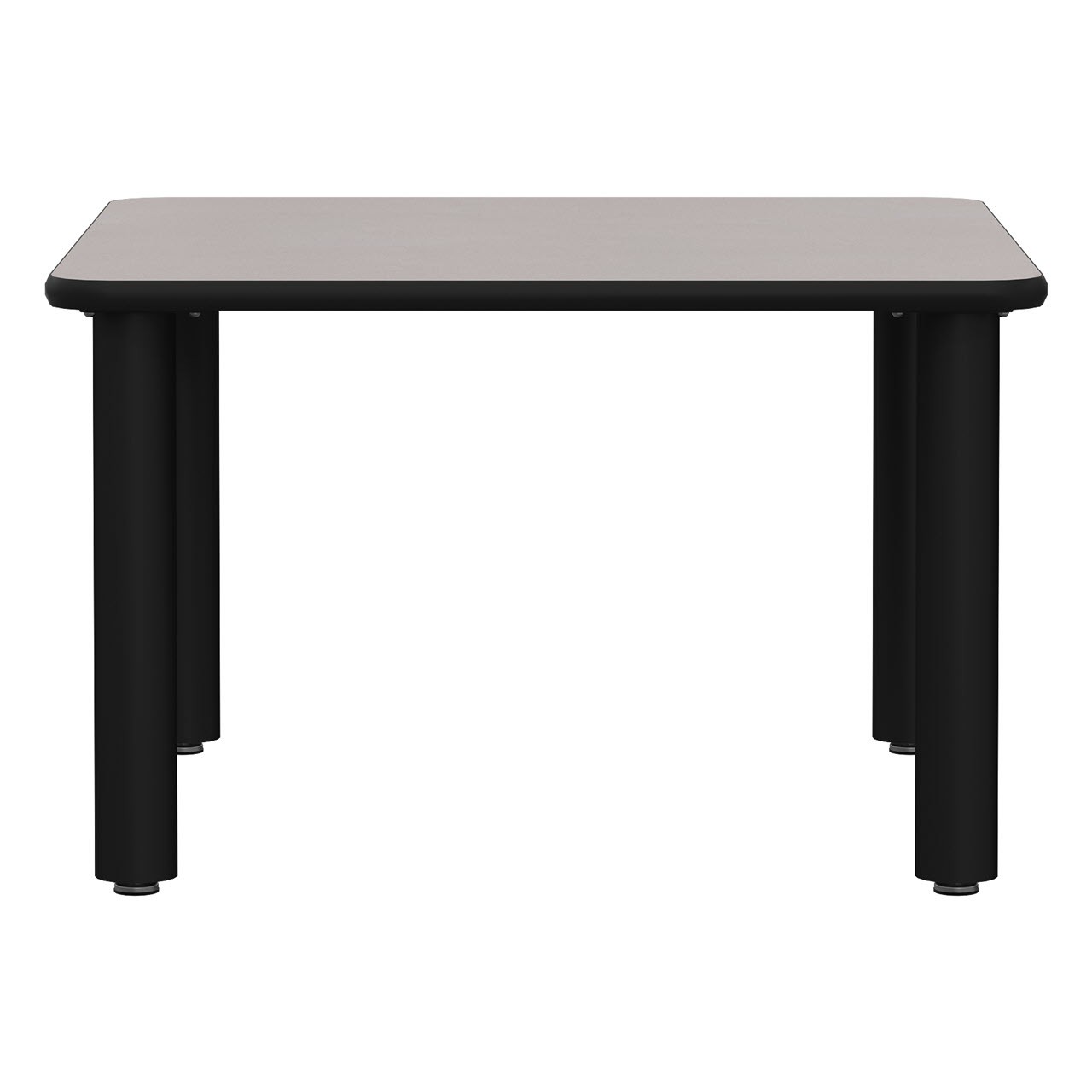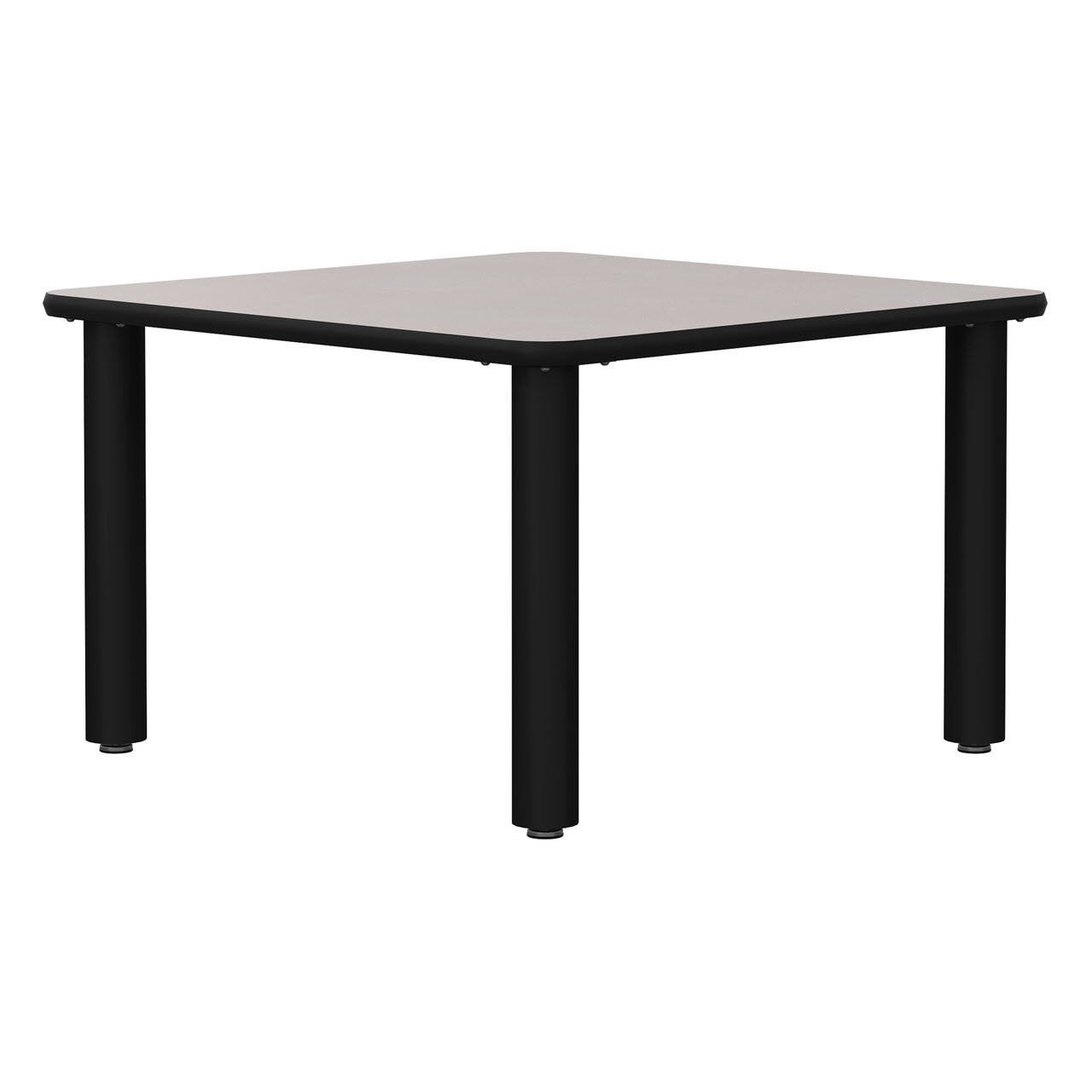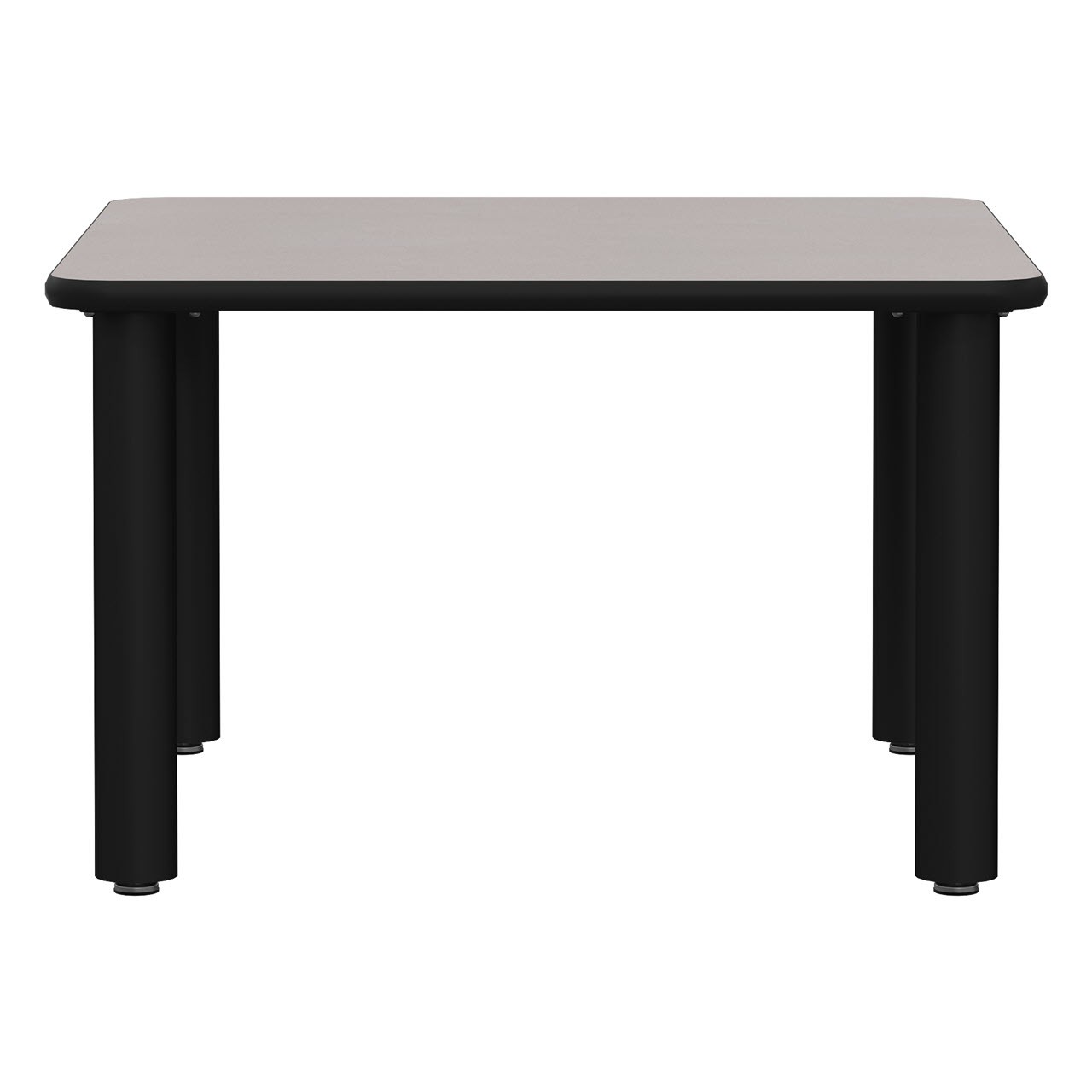 Description
ModuMaxx Multipurpose Tables offer a variety of sizes that deliver superior quality and lasting durability. Extra thick, high-pressure laminate tops, feature fully embedded T-nuts that enable a safe, secure and durable steel-on-steel connection point for the heavy-duty 4″ diameter legs. This leg attachment system provides unsurpassed stability and strength that meets a 1,300 pound pull test per bolt.
Two table edges are available.
1. An industrial grade, impact-resistant and bullnosed extruded PVC T-Mold. This features a center spline ribbed with reversed resistance barbs reinforced with concealed mechanical fasteners to prevent removal.
2. A Two-part epoxy resin pressure fused to top. This edge is chemically bonded to the core rendering it non-removable.
The steel legs are 4″ in diameter and finished with an epoxy powder coat for maximum durability. Legs are standard with a non-removable and adjustable resilient glide. Floor anchoring plates are available.
When presented with the challenge to engineer a table to stand tough against the uncompromising conditions commonly found in high-use spaces, ModuMaxx Multipurpose Tables were created and have been widely accepted as the solution for the ever-present and persistent mistreatment in demanding areas.
ModuMaxx
Model:
5004-48S-HPL
Multipurpose Table
48″d x 48″w x 30″h
Features:
Legs: Heavy Gauge Steel Coated with Black Epoxy for Impact Resistance and Ease of Cleaning.
Glides: Standard Heavy Duty Secure and Non-Removable Adjustable Floor Leveling.
Cleanability: Commercial Detergents, Steam or Bleach-Based Agents to Aid in Prevention of Bloodborne Pathogens, Viruses and Infections.
Top: Extra Thick High-Pressure Laminate with Embedded T-Nuts for Steel-to-Steel Connection to Steel Leg Plates.
Edge Banding: Heavy-Duty and Impact Resistant Extruded Thermoplastic.
Edge Band Fastening: Secured with Center Barbed Spline Air Hammered and Fastened with Embedded Mechanical Fasteners for Safest and Most Durable Edge Available.
Leg Color: Standard Black.
Standard Laminate: White Spektrum.
Steel Floor Mounting Plate.
Molded & Fused Resin Edge.