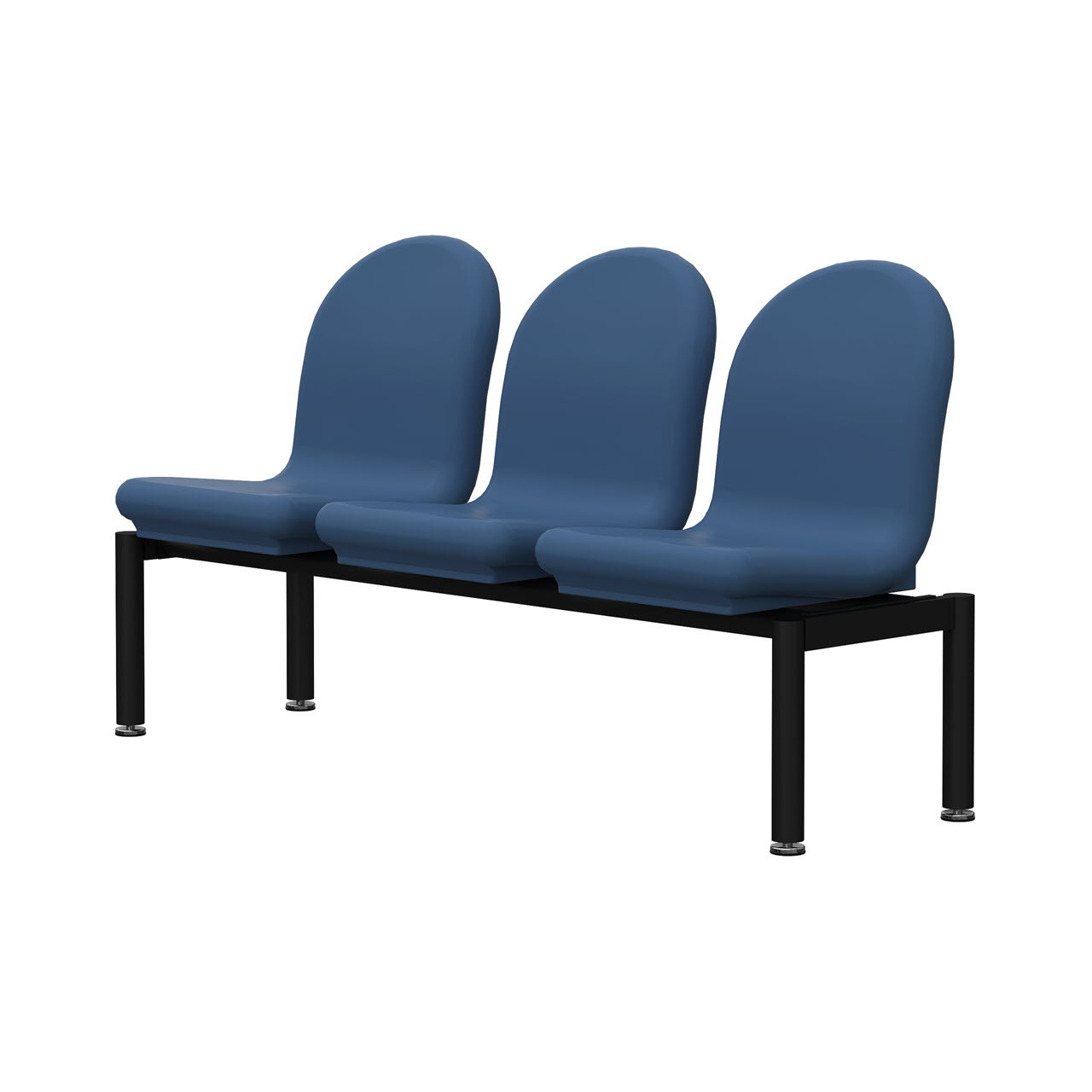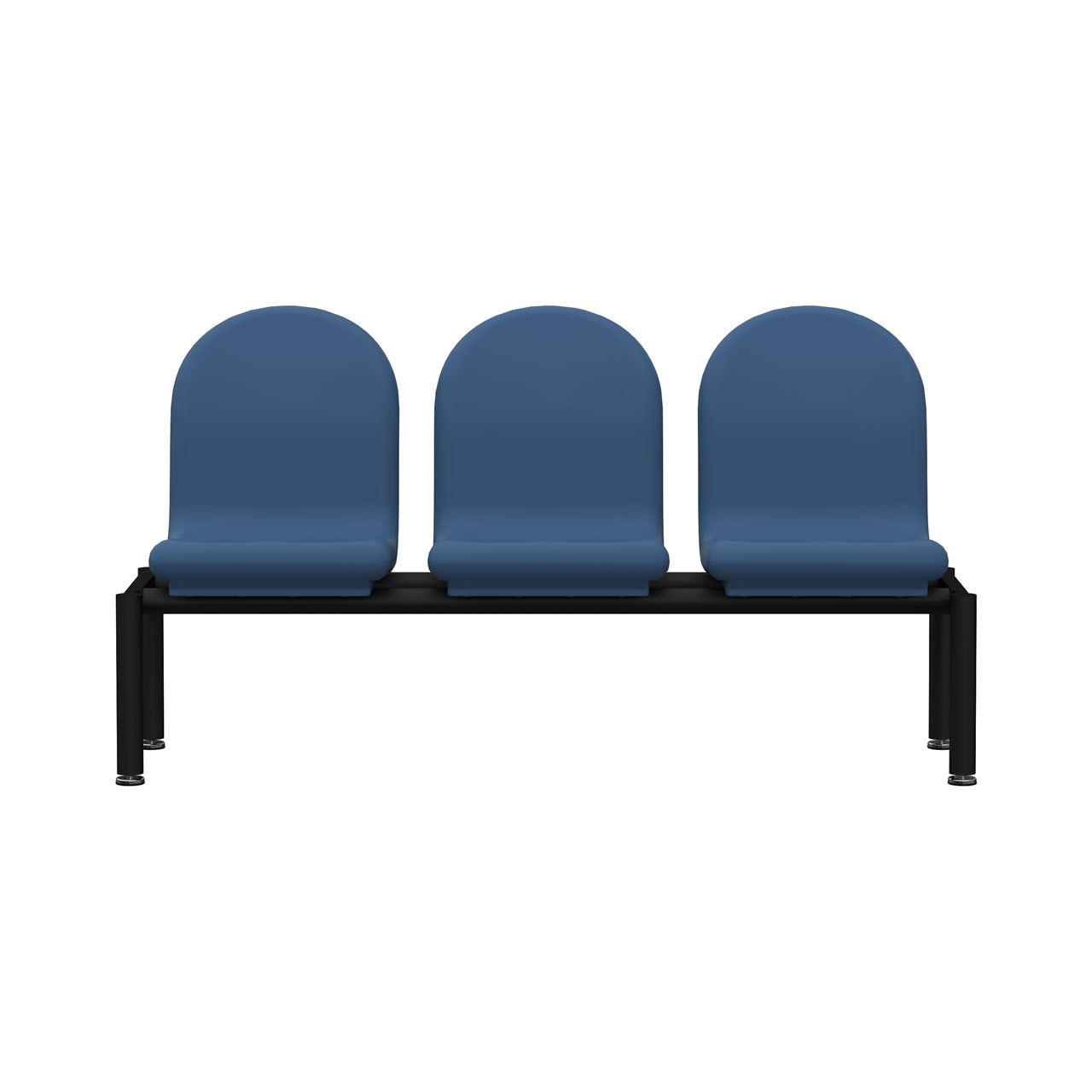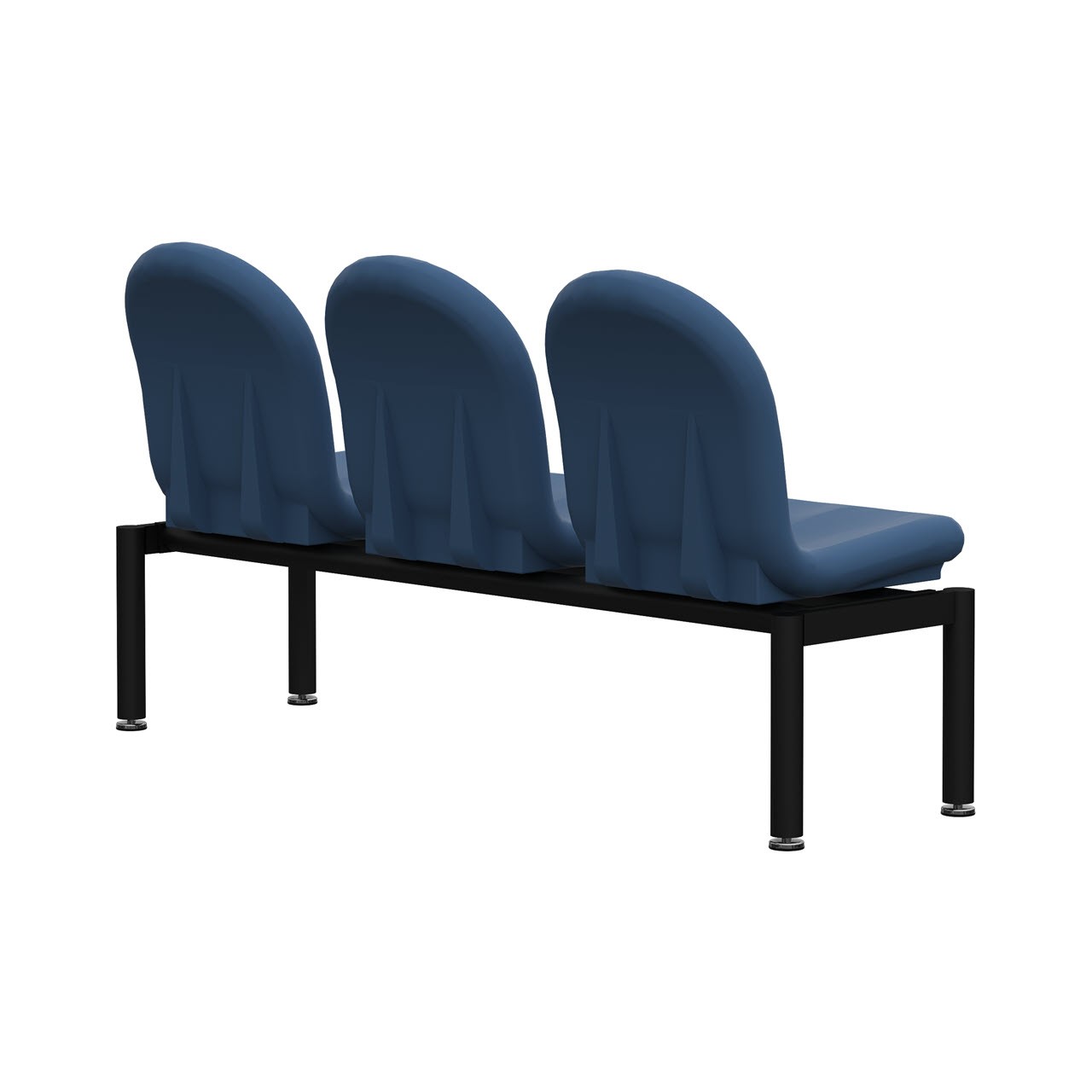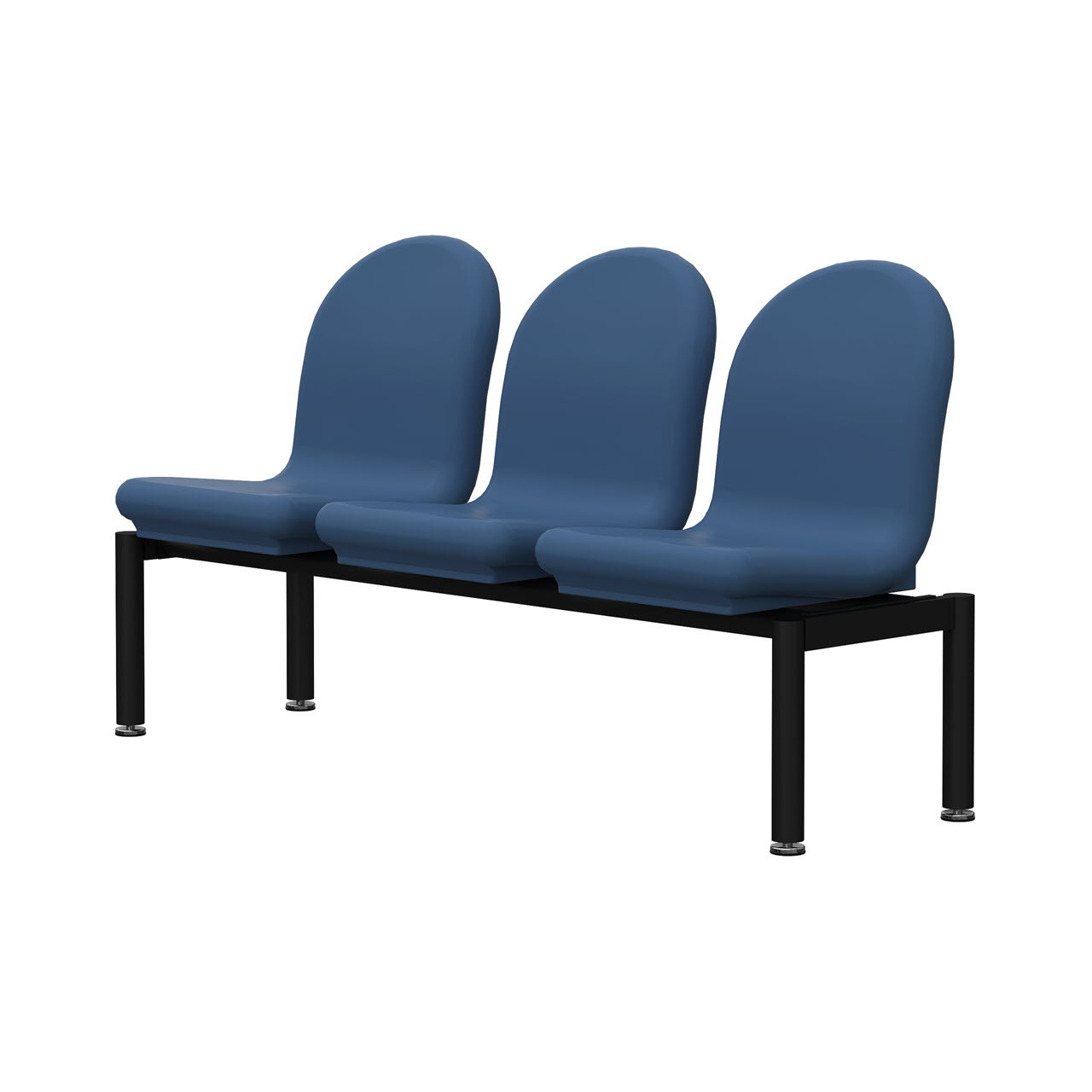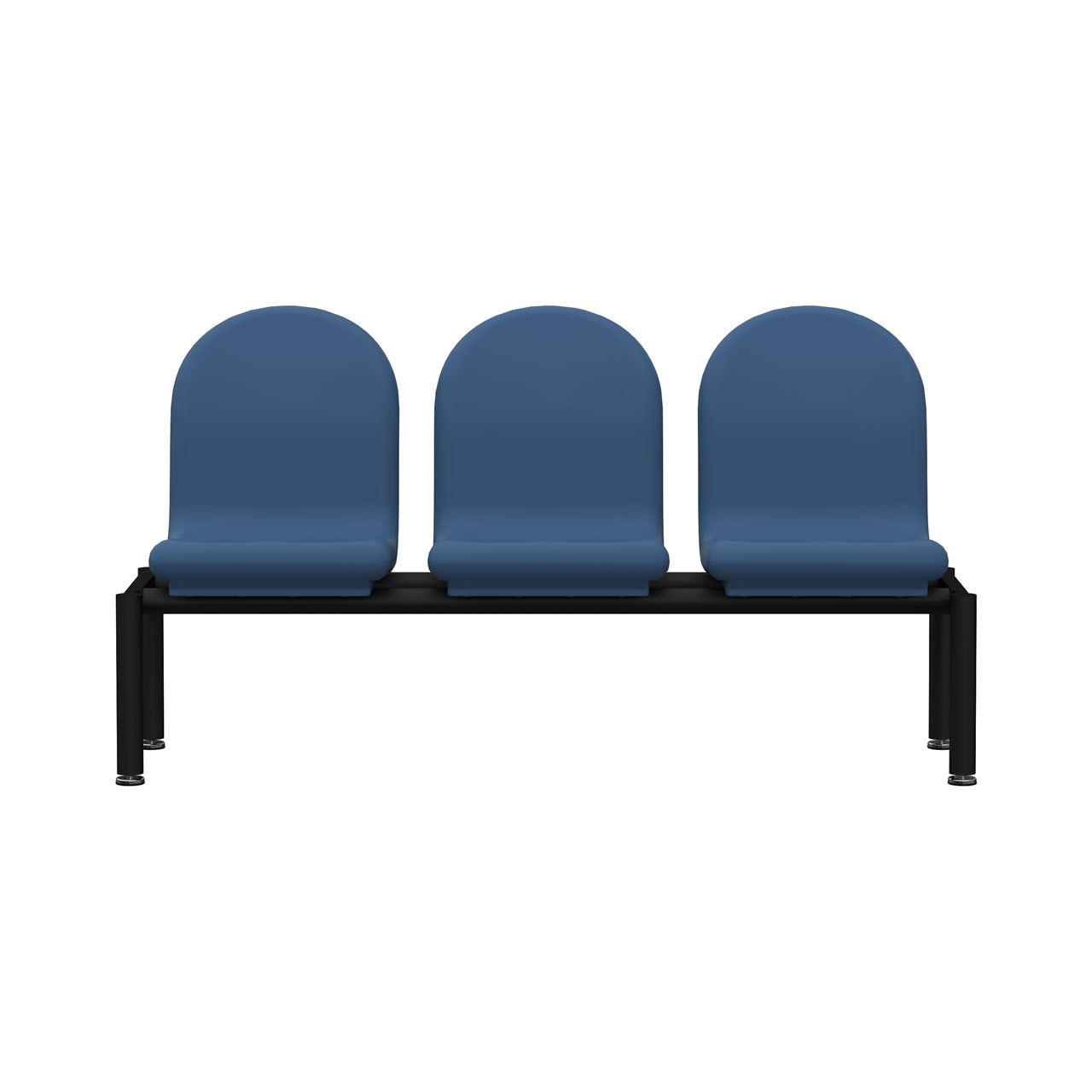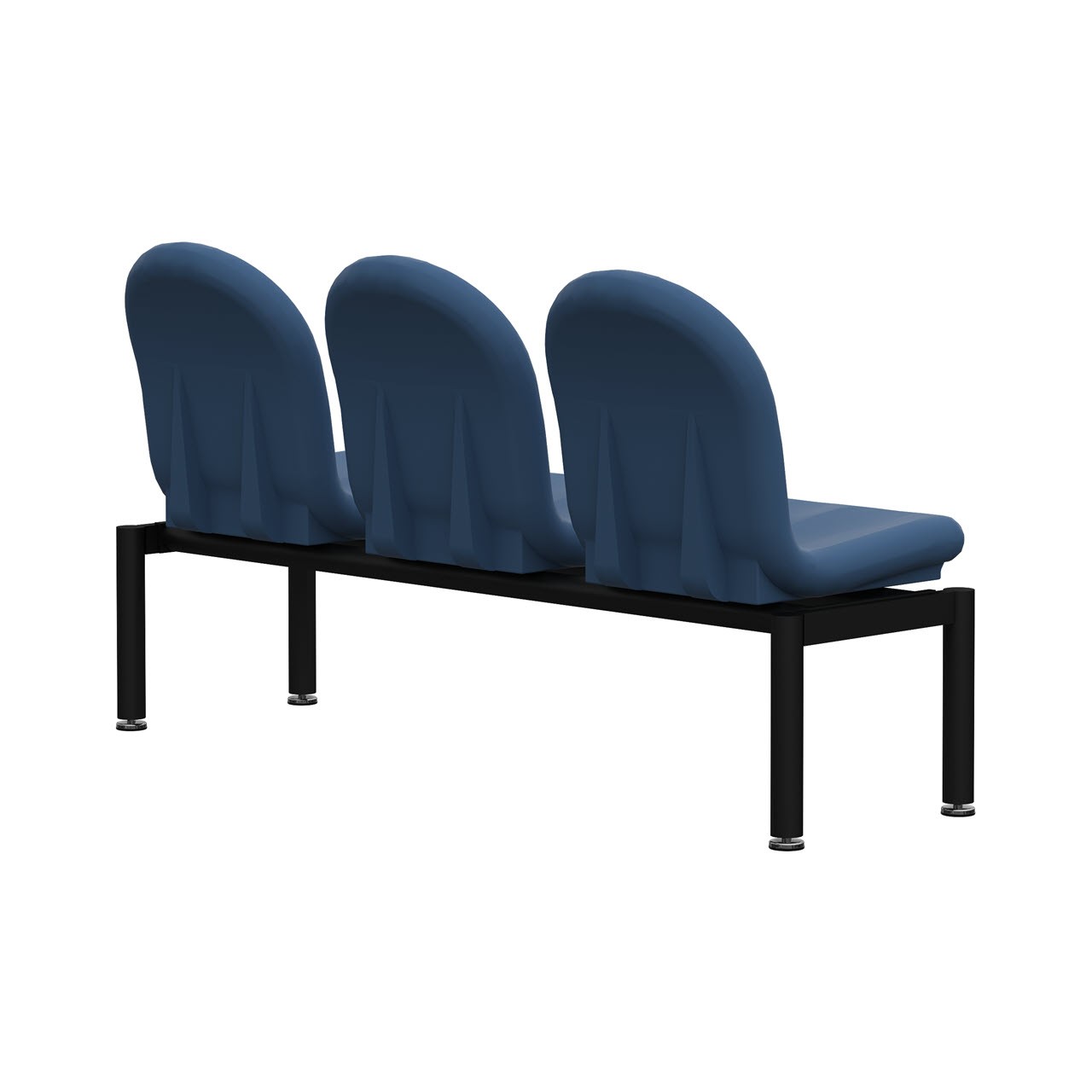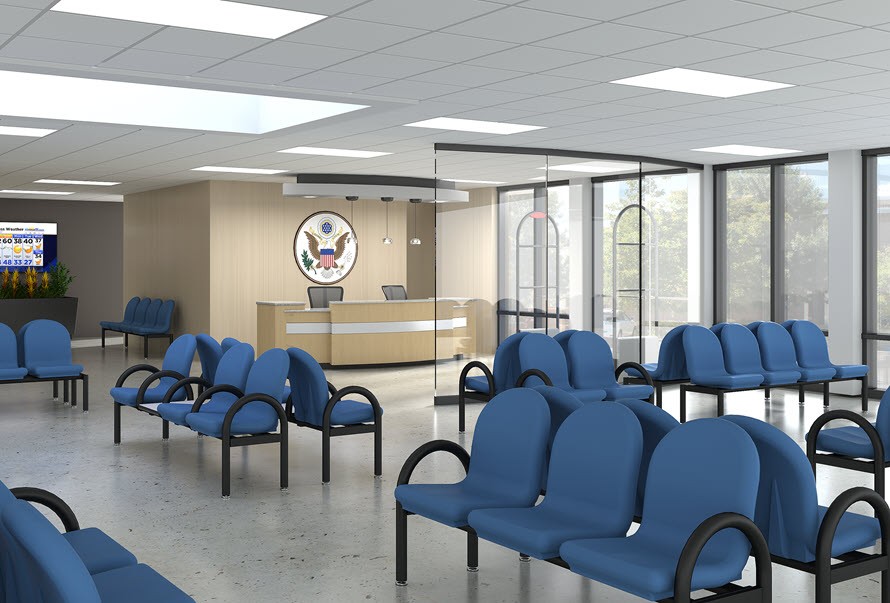 Description
ModuSeat offers a highly durable and abuse resistant flexible seating solution when you need to maximize seat places in demanding settings. Featuring ModuForm's rugged rotationally molded vinyl, each seat place is 10X thicker than traditional fabrics and coated materials.
ModuSeat is flame retardant, puncture resistant, fluid proof and will withstand the abusive nature typical of intensive use facilities.
ModuSeat's core is fabricated using a specially designed tubular steel frame and fully concealing it within our specially formulated, unique, flexible and high-density polyurethane foam. We spray our foam mixture into the seat cavity allowing it to expand and form into the cushion shape while fully capturing the frame while at the same time bonding to the inner walls of the cushion. This process provides a soft and comfortable cushion that securely bolts to the beam providing for the most safe, durable and long lasting construction available.
The steel beam is fastened together with tamper-resistant hardware, can be securely mounted to the floor and comes in various sizes. The powder coated steel components will withstand the bumps and abuse that is typical in critical spaces.
Disinfect with steam, bleach-based cleaners and other commercial detergents to aid in the control of infections, viruses and bloodborne pathogens.
Available in 2, 3 or 4 place beams, with and without spanner tables, nothing can compare to the comfort, safety and security of the ModuSeat beam offering.
ModuSeat
Model:
3000-2330F: Fixed to the Floor Tabs
3000-2330G: Heavy Duty Floor Glides
Beam | 3 Seat Armless
22″d x 64.25″w x 31.5″h
Features:
Beam: 2″ Diameter Powder Coated Heavy Gauge Steel for Resilience and Cleanability.
Seat: Rotationally Molded, One-Piece Textured Vinyl.
Vinyl: 200Mils Thick, Non-Porous, Impact, Puncture, Pick and Fluid Resistant.
Cleanability: Commercial Detergents, Steam or Bleach-Based Agents to Aid in Prevention of Bloodborne Pathogens, Viruses and Infections.
Cushion Core: Ultra High Density, Flexible and Pliable Polyurethane for Comfort.
Cushion Structure: Fully Concealed Tubular Steel Frame for Enhanced Durability.
Assembly: Cushions Bolt to Beam and all Steel Components Attach with Steel-to-Steel Construction using Tamper Resistant Hardware.
Cushions are Removable & Replaceable.
Fire Retardant & Self-Extinguishing for Safety.
Available with Heady Duty Adjustable Glides or Steel Floor Mounting Plates.
Cushion Colors: Available in Standard ModuForm Molded Vinyl Color Palette.
Beam Color: Black Powder Coat.
Add Spanner Table in Place of Seat.
Table Top is HPL with Secure, Impact-Resistant and Extruded Bumper Edge.