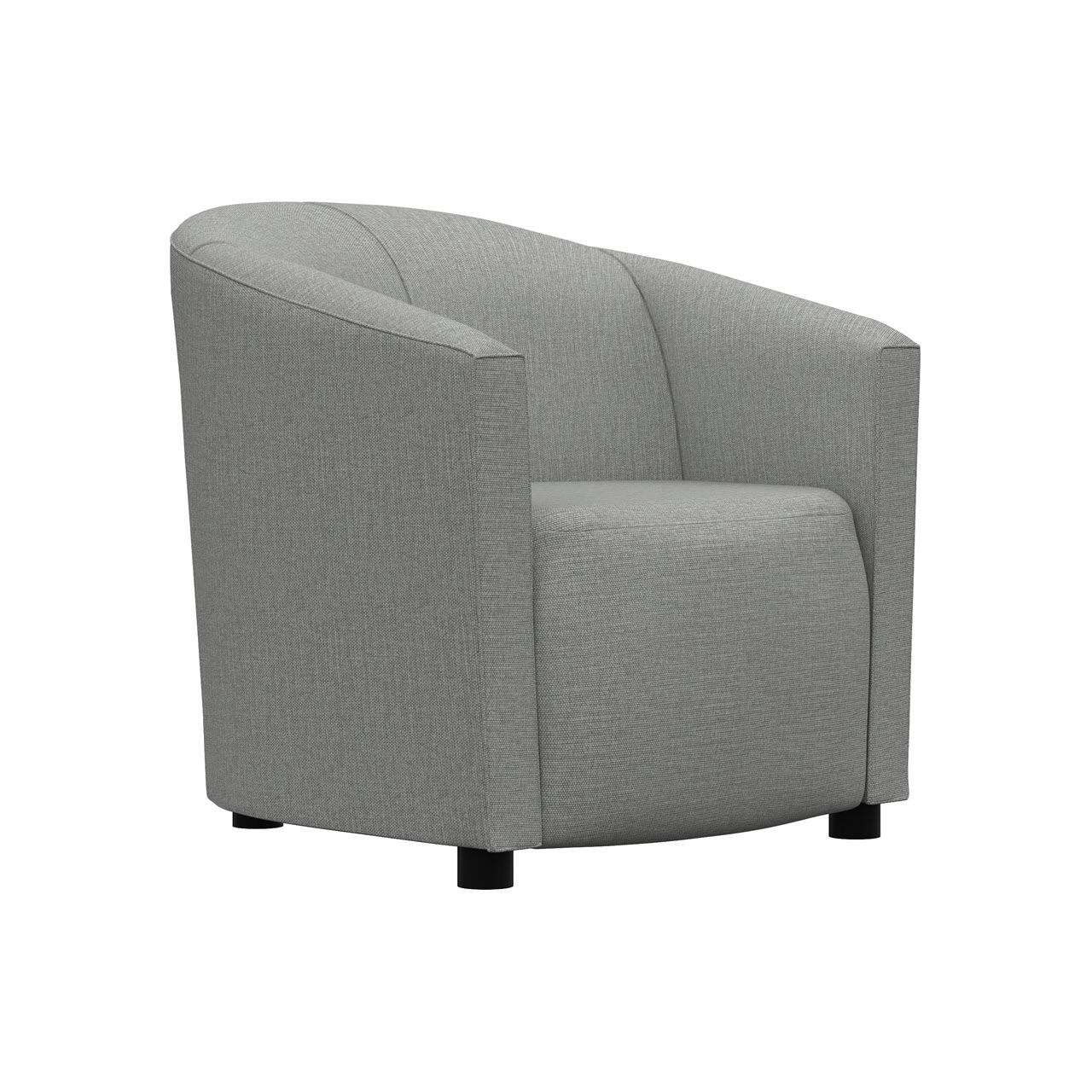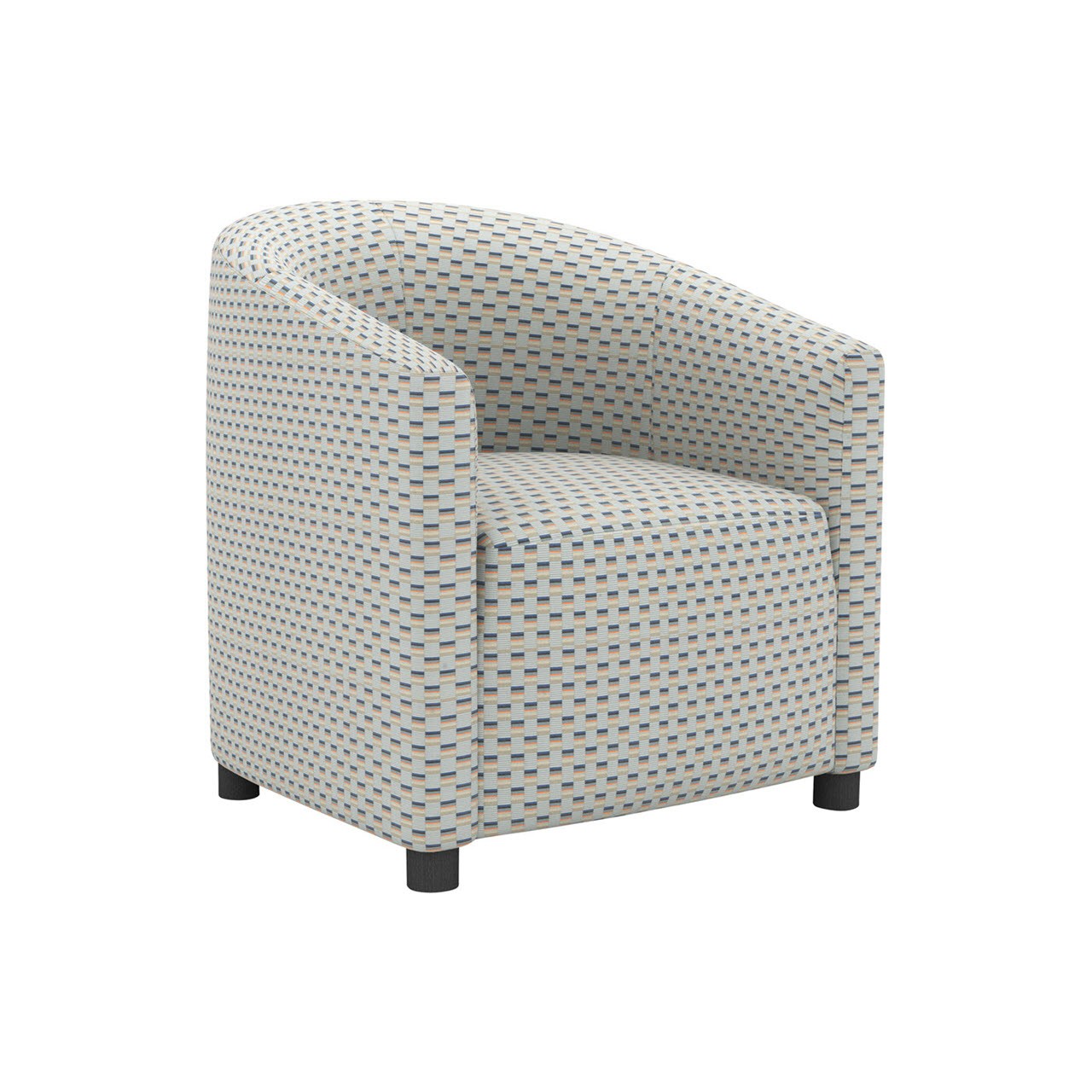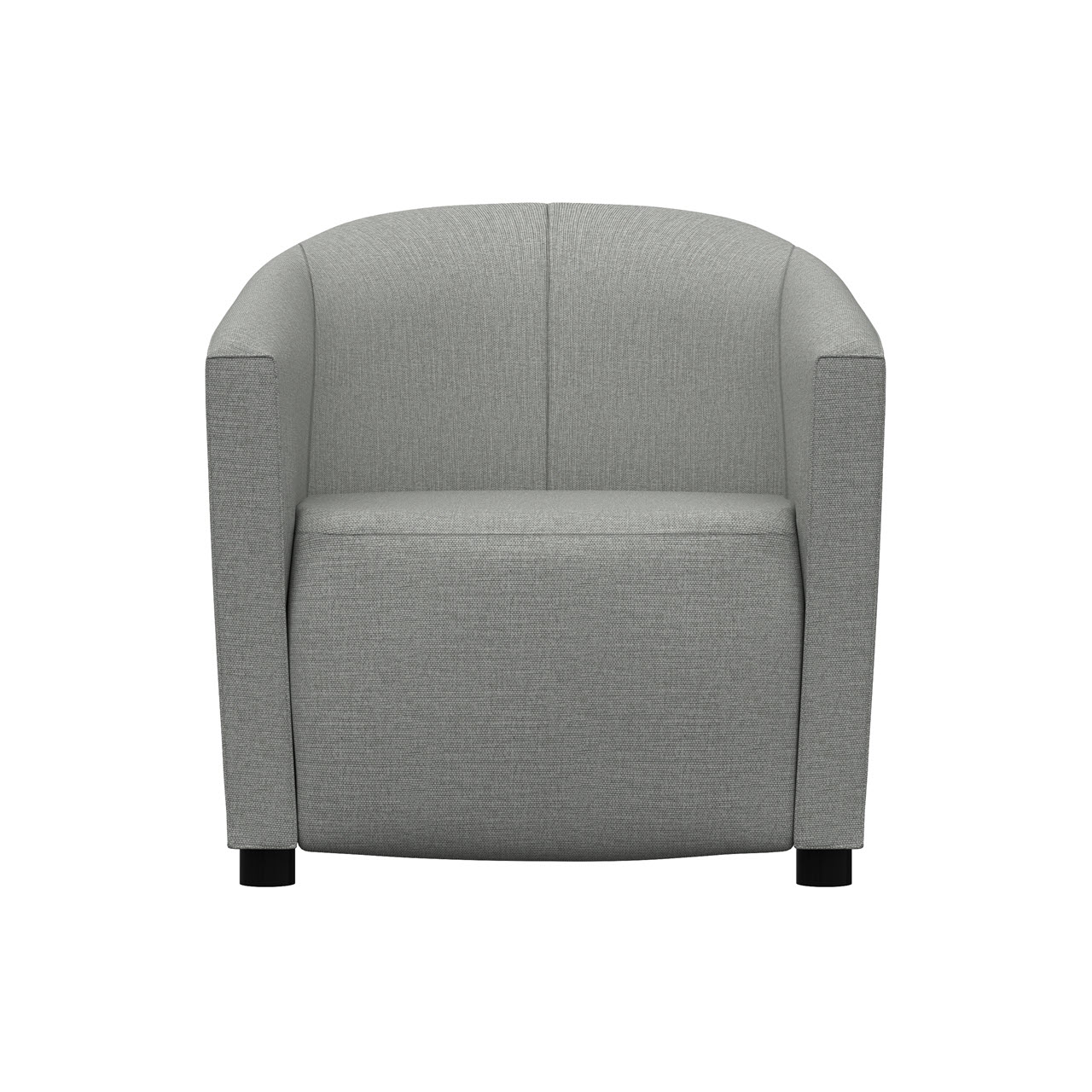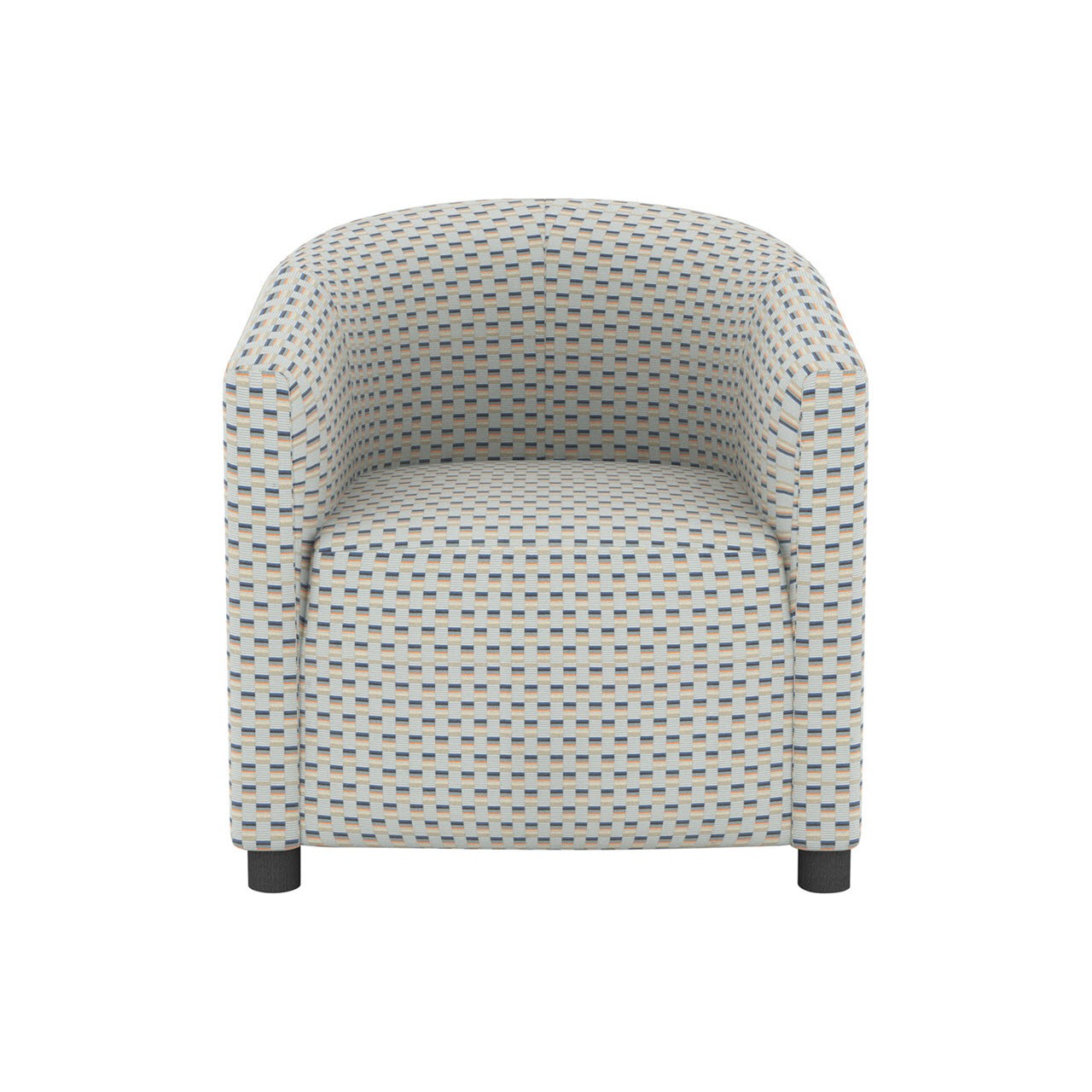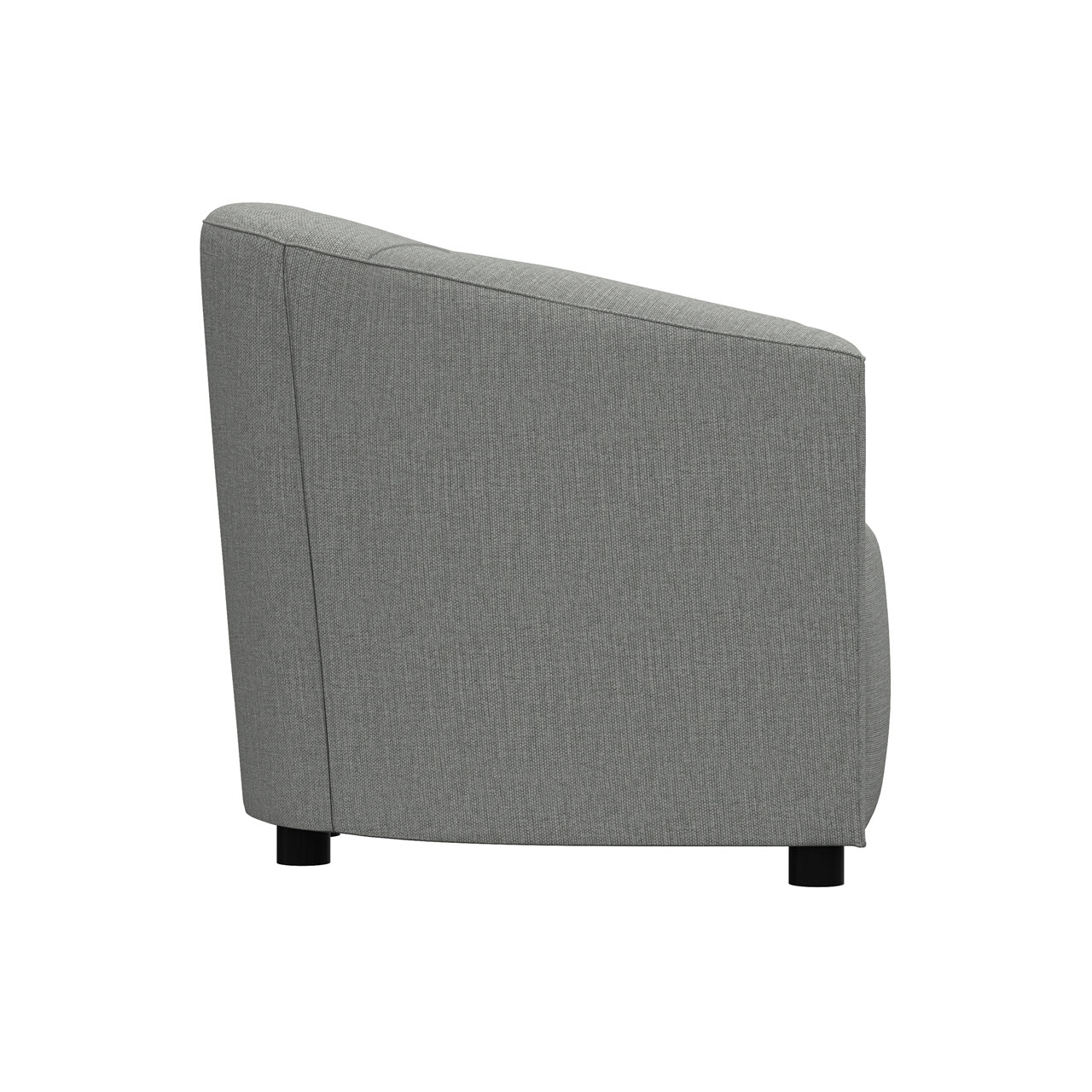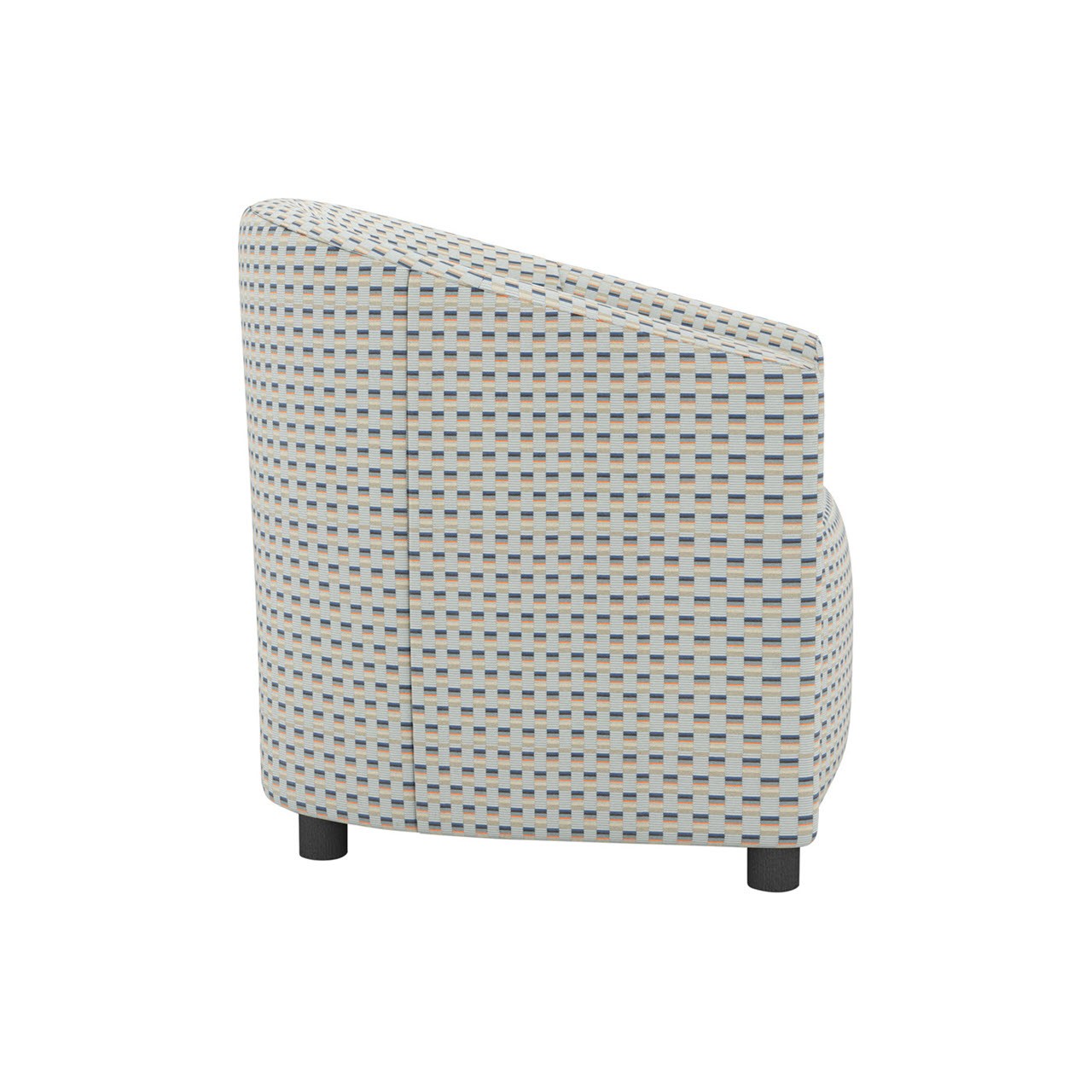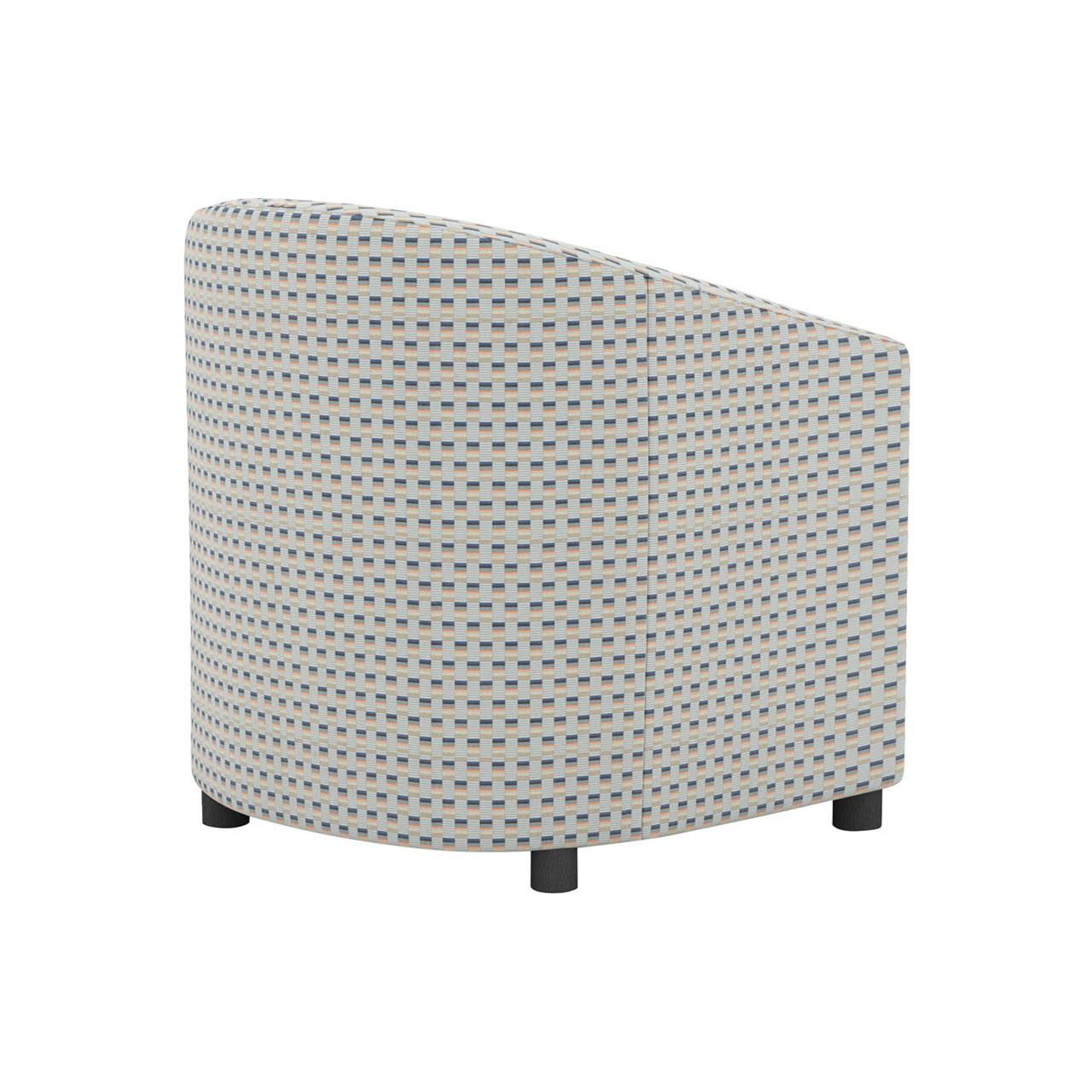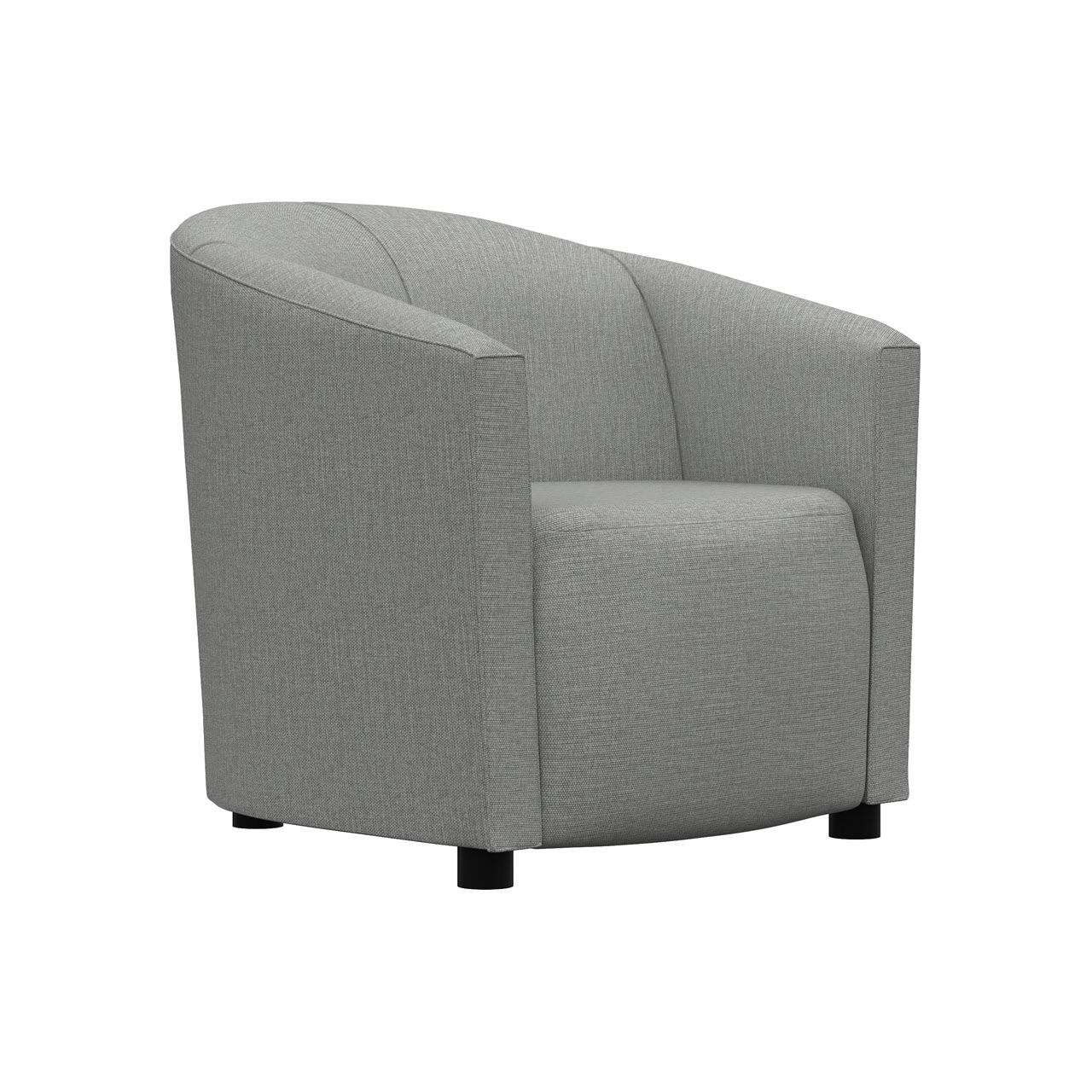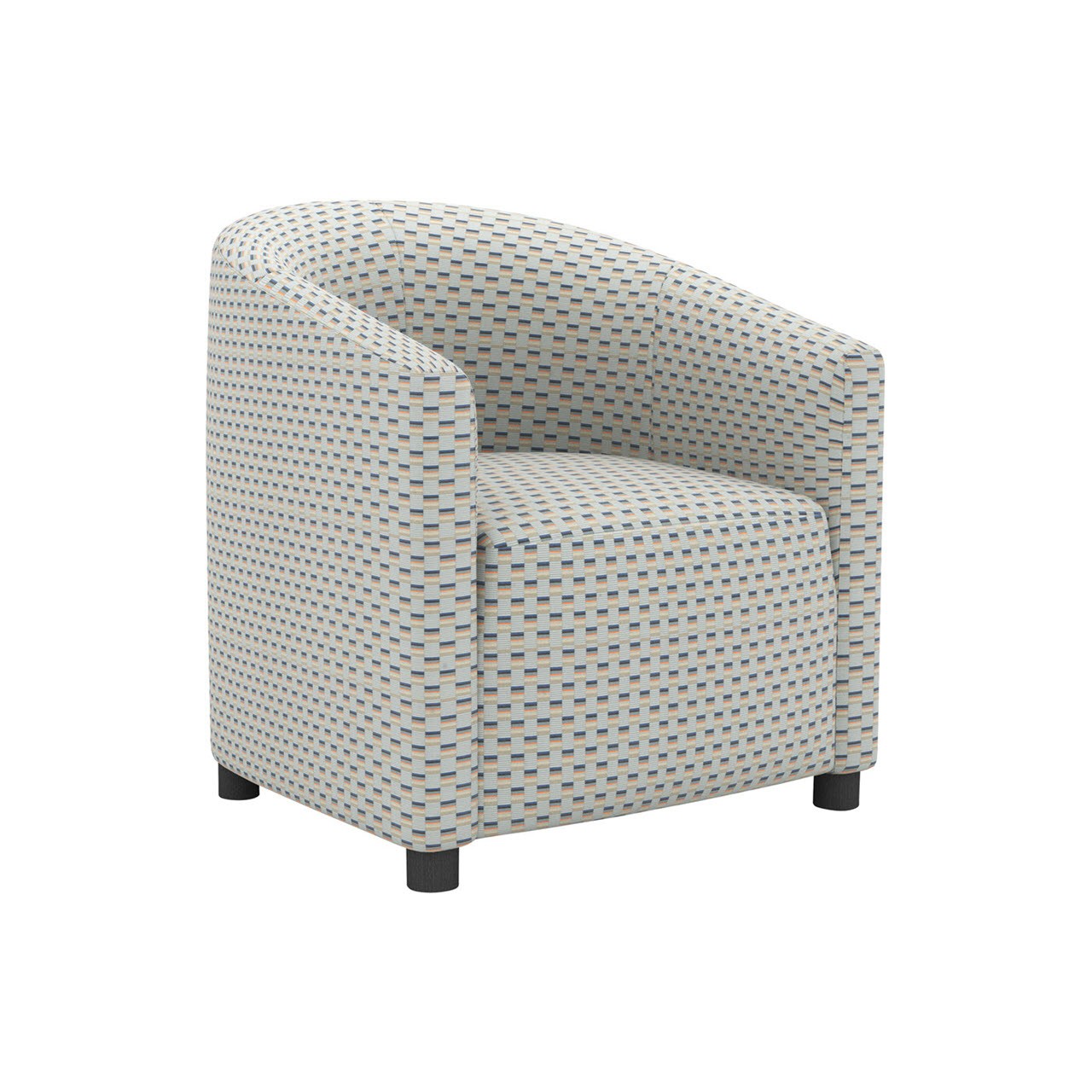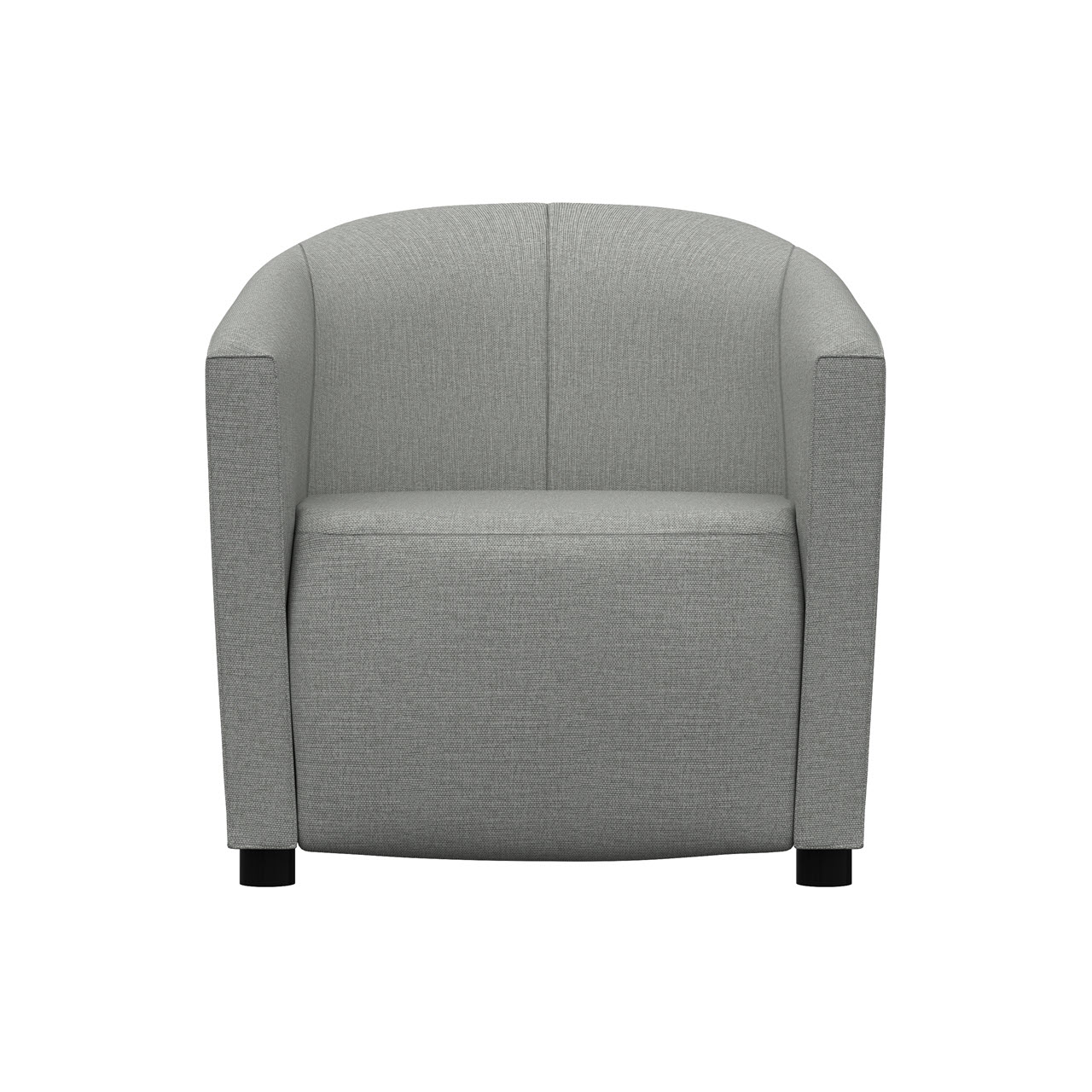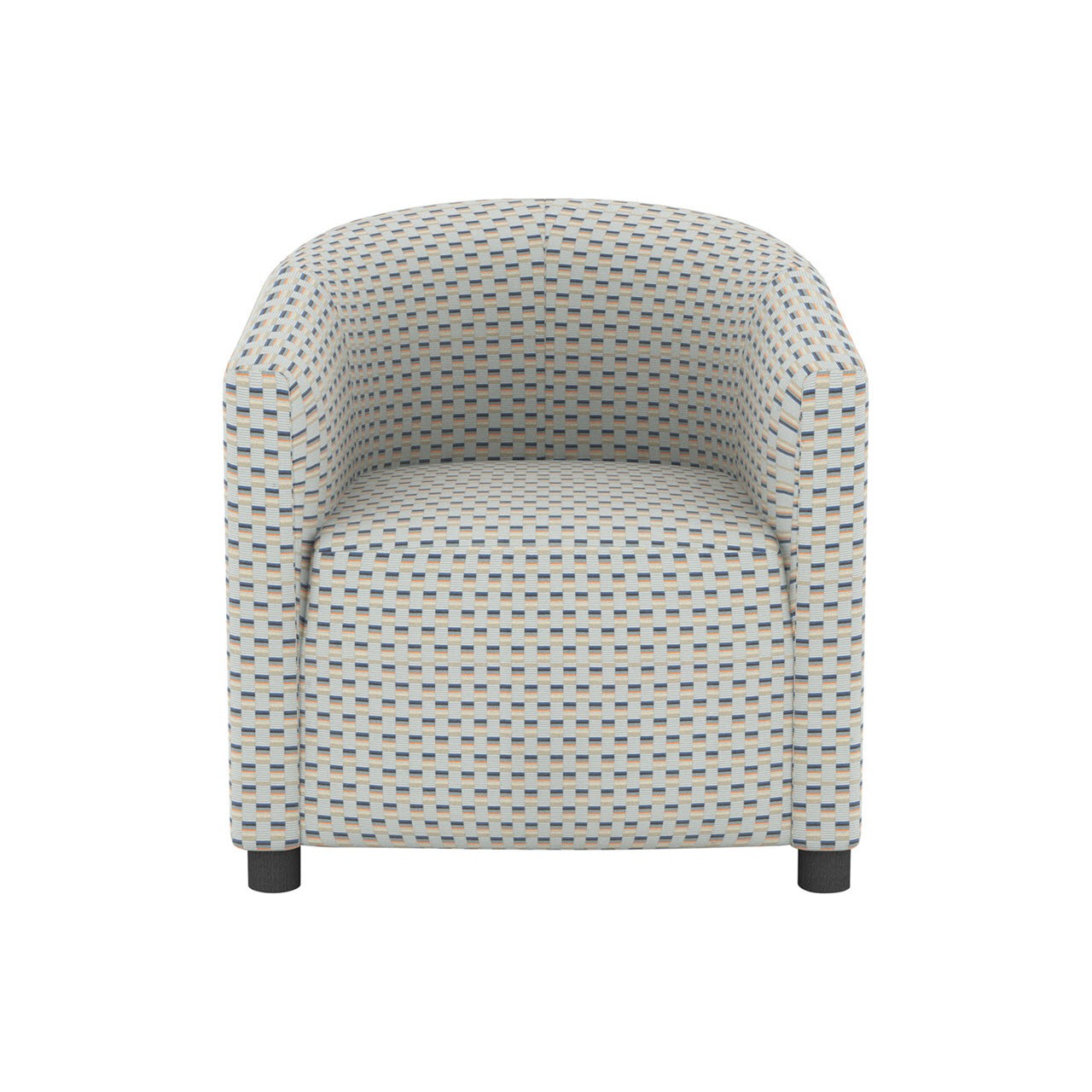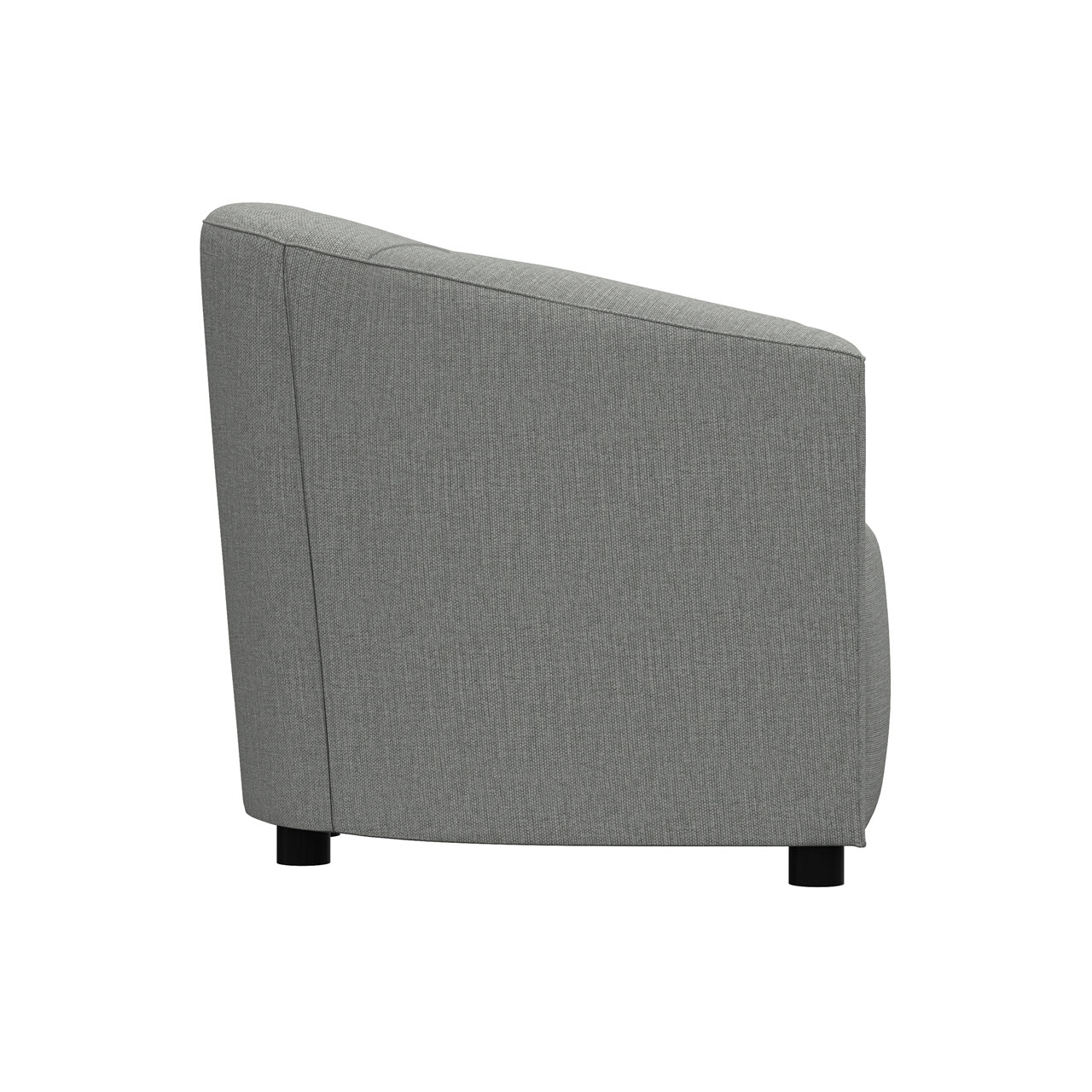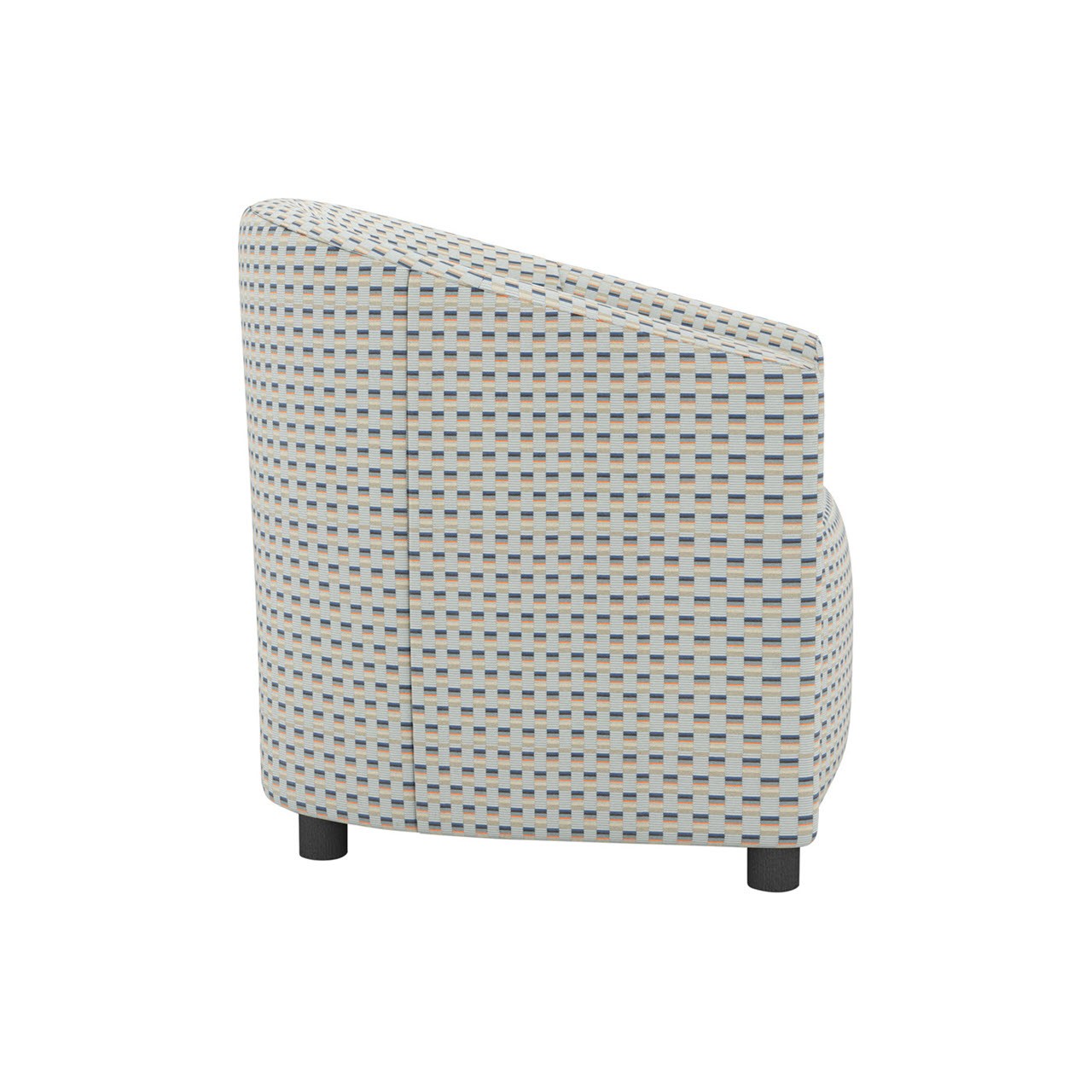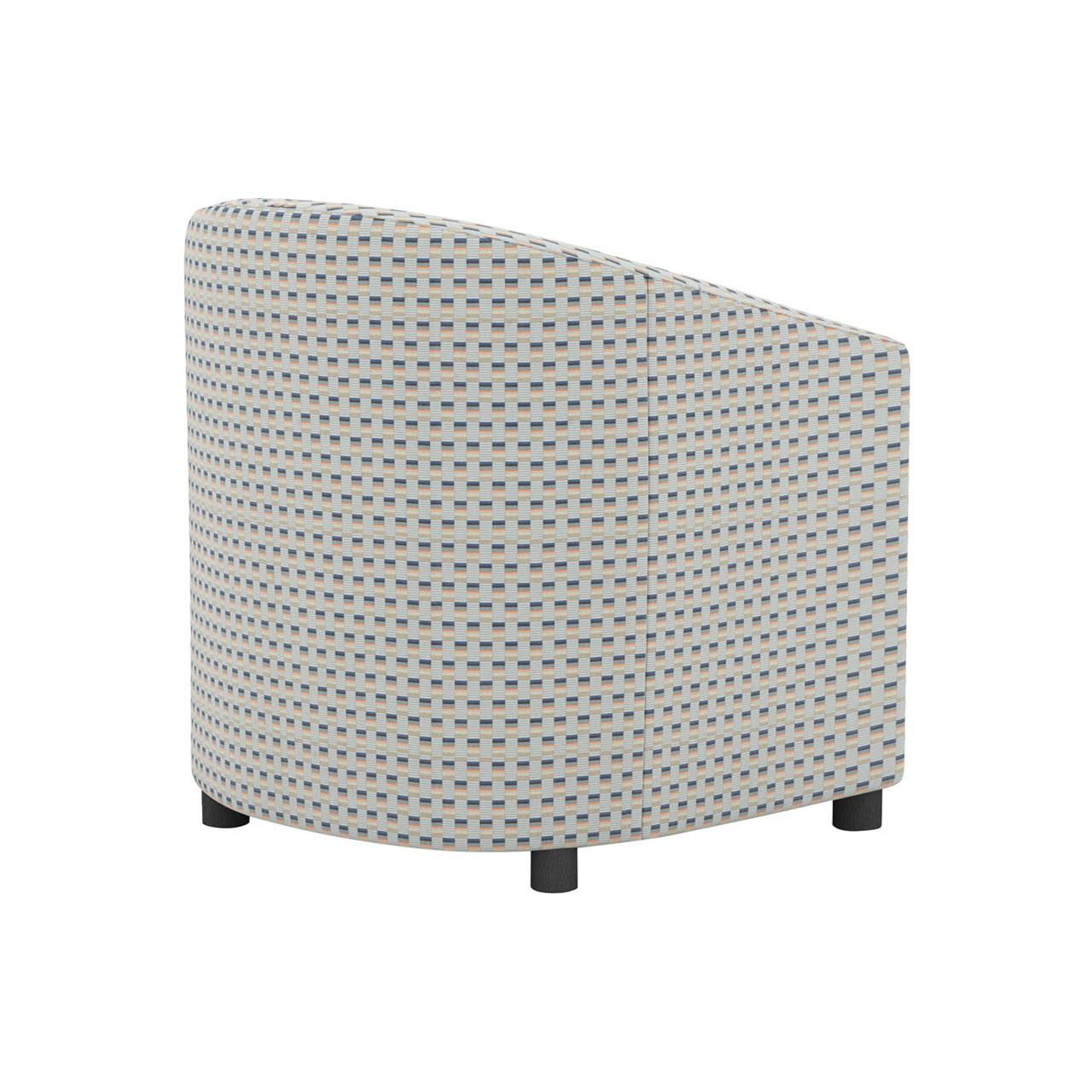 Wood Finishes - Feet
STANDARD MATERIAL
PREMIUM MATERIAL
Light Oak
Natural Maple
(maple wood only)
STANDARD WOOD FINISHES
Stone
Dark Mocha
Walnut
Cherry
Description
The Peabody series combines the styling and comfort of a cozy club chair with ModuForm's hallmark trademarks of fine craftmanship and institutional construction.
The Peabody is uniquely proportioned with its "barrel" design and slanted arms to provide an ultimate combination of comfort and style.
Interior frames are produced using robust hardwood engineered components. All pieces are interlocking "puzzle cut" in design, creating an interior structure that is unmatched. Commercial grade adhesives and mechanical fasteners further enhance the assembly. Continuous "S" shaped springs are tied and secured with squeak resistant clips.
Fully integrated seat cushions feature commercial grade foam that is resilient, flexible, will maintain its shape and is long-lasting.
Fabric cutting, stitching and final upholstering is done by experienced craftspeople with generations of experience. Fabrics are matched 4-way so that patterns are aligned and the tailoring is of the finest quality.
Lounge Chair
Model: PE113W
Lounge Chair
30.5″d x 30.5″w x 30.5″h
Seat Height: 17.5″
Arm Height: 25″
COM: 5.50 yards

Features:
Frame: Premium Laminated Hardwood Components.
Assembly: Interlocking Components Reinforced with High-Grade Commercial Quality Adhesive and Galvanized Mechanical Framing Fasteners.
Foam: High-grade Commercial Polyurethane with Fiber Wrap for Shape and Comfort.
Seat Deck: Feature "S" Shaped Continuous Coils Reinforced with Paper Covered Tie Rods for "No Sag" Construction.
Springs: Fixed to Engineered Hardwood Rails Using Tape Lined Clips to Prevent Squeaking.
Seams: Stitched with Finest Quality Bonded, Low Profile Nylon Thread. Superior Strength and Abrasion Resistance.
Certified Green for Healthier Indoor Environments
Standard Foot Finish is Natural Maple.
Available in Standard ModuForm Finishes.