Welcoming Furniture for the Comfort & Security of Behavioral Health Hospitals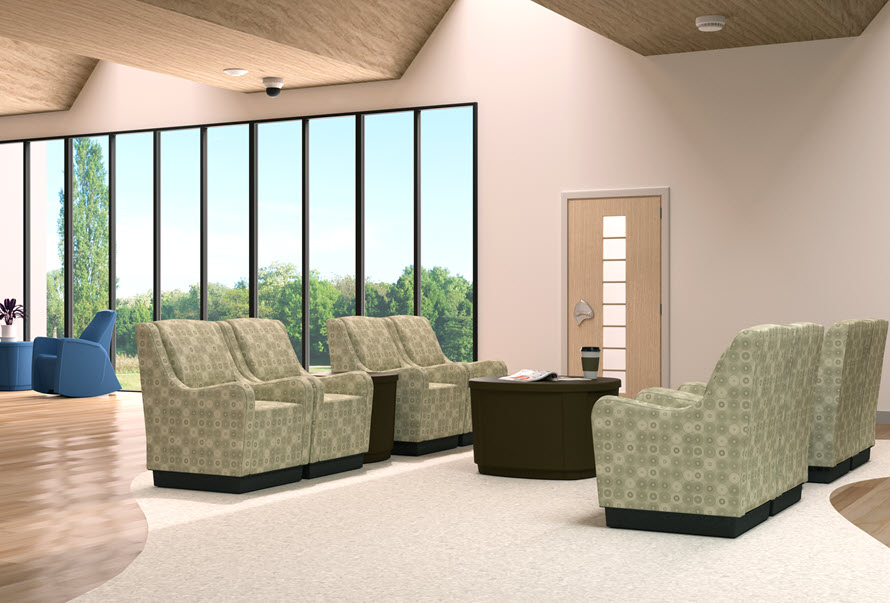 Upholstered Lounge Seating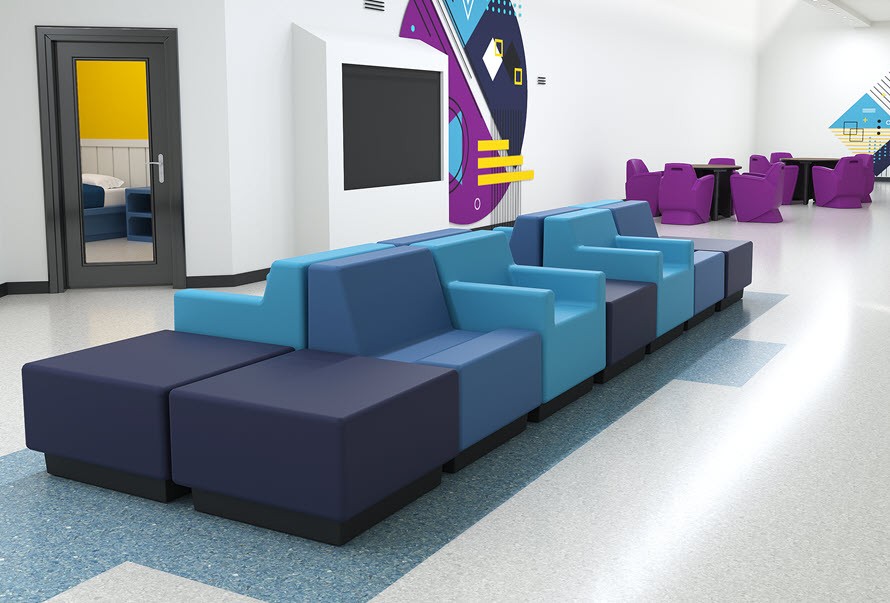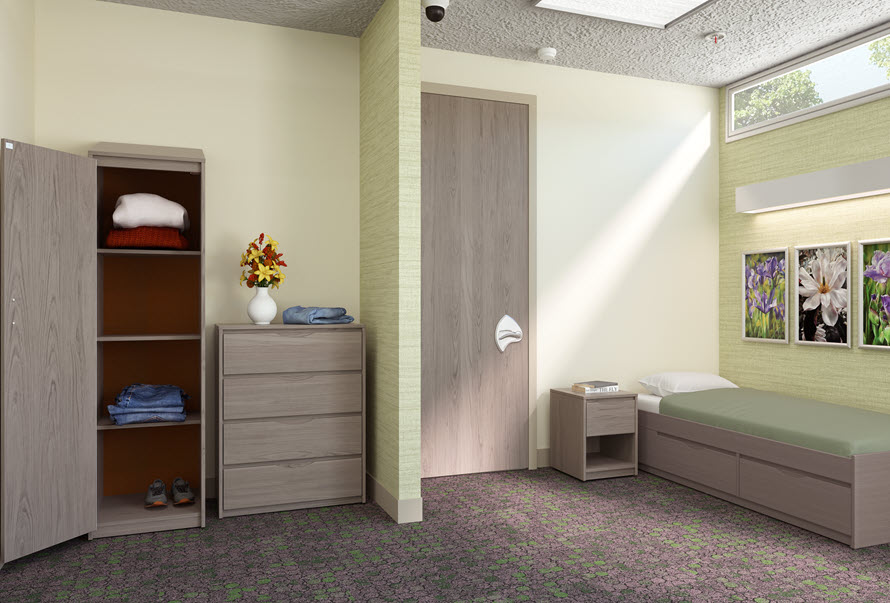 Natural Wood Bedroom Furniture
Promote Hope, Empowerment and Quality of Care.
ModuForm has been humanizing behavioral healthcare spaces since 1976. We manufacture the widest array of furnishings that reflect a level of compassion and vigilance for patient and caregiver welfare. Our philosophy is simple. We design and engineer products that are:
• Abuse Resistant & Safe
• Comfortable & Inviting
• Encourage Independence
• Easy to Disinfect & Clean
• Simple to Maintain
• Ligature, Fluid, Puncture & Scratch Resistant
Our wooden bedroom furniture features natural grains and characteristics to respect the unique story of the individual and allow for a more positive, respectful and sensitive environment. Moxie molded bedroom pieces are one-piece for safety, filled with structural foam for noise mitigation and strength, and will fit snugly into corners and against walls for security. Lounge pieces are available in a variety of styles to promote recovery oriented, safe and inviting spaces that support socialization. From foam filled, soft, puncture, fluid and ligature resistant vinyl to finely tailored fabric covered in appropriate upholstery, ModuForm's passion for creating value and solving the unique challenges of behavioral health hospitals is unmatched.
Molded and Wood Bedroom Furniture
Molded and Wood Sided Lounge Seating
Fully Upholstered Lounge Seating
Molded and Foam Filled Seclusion