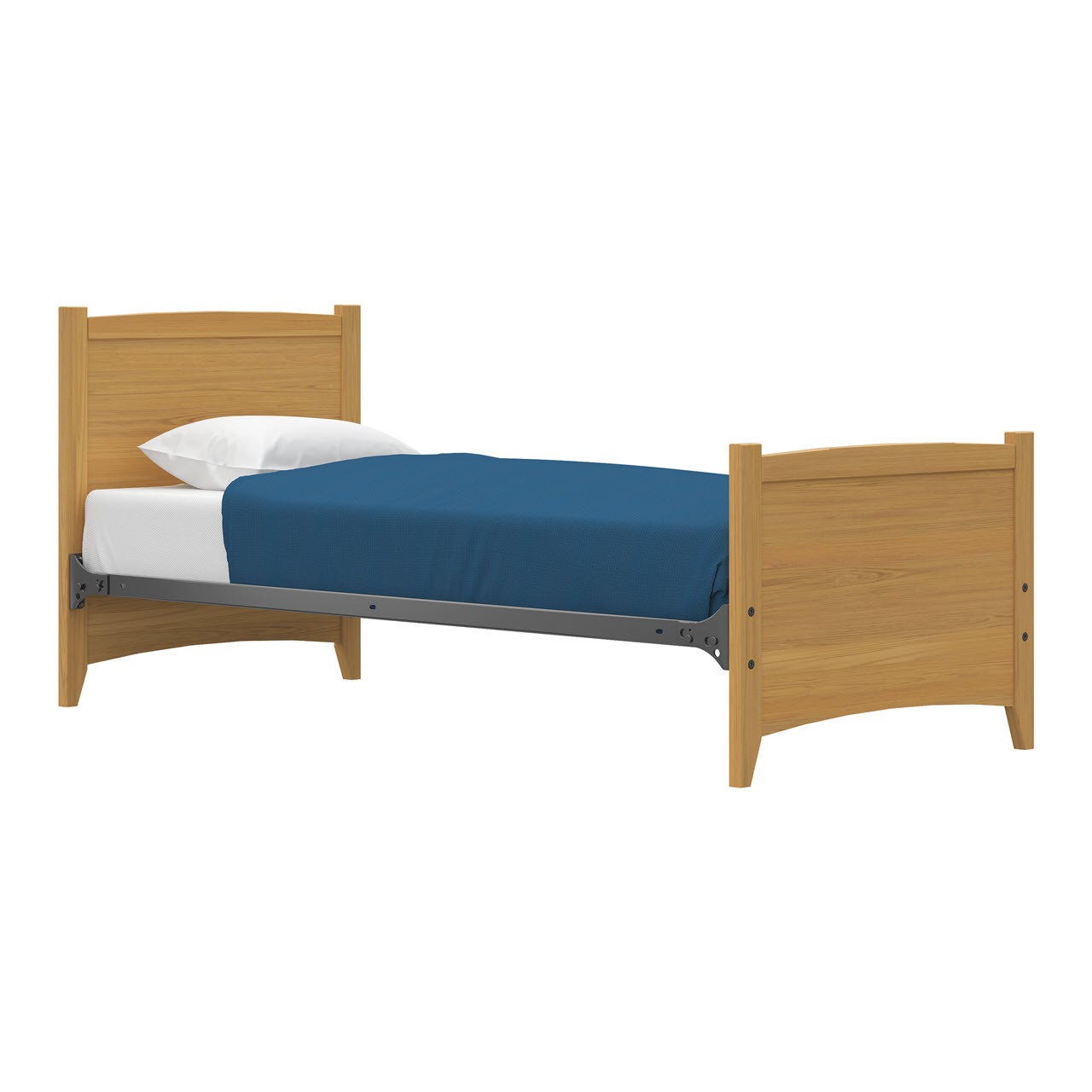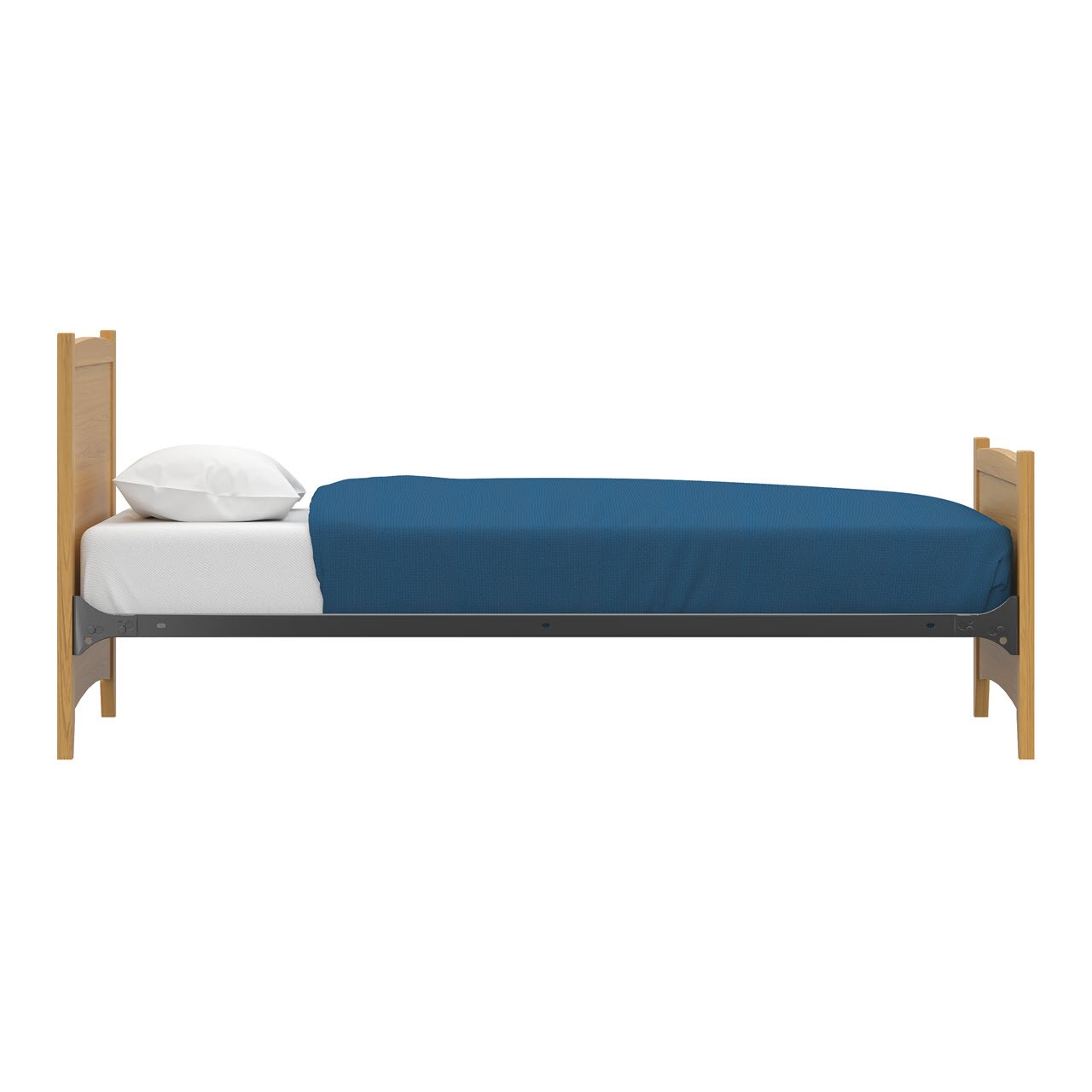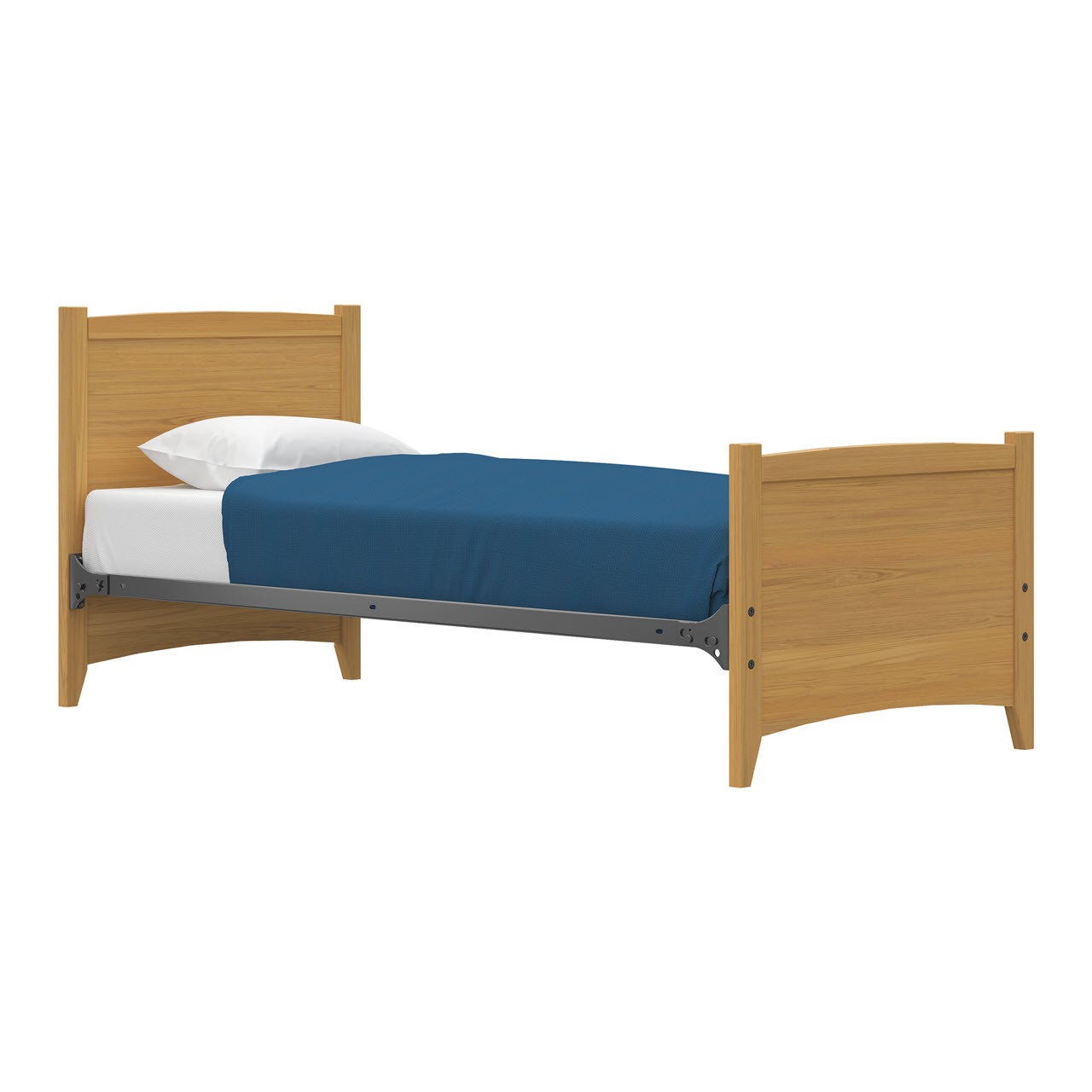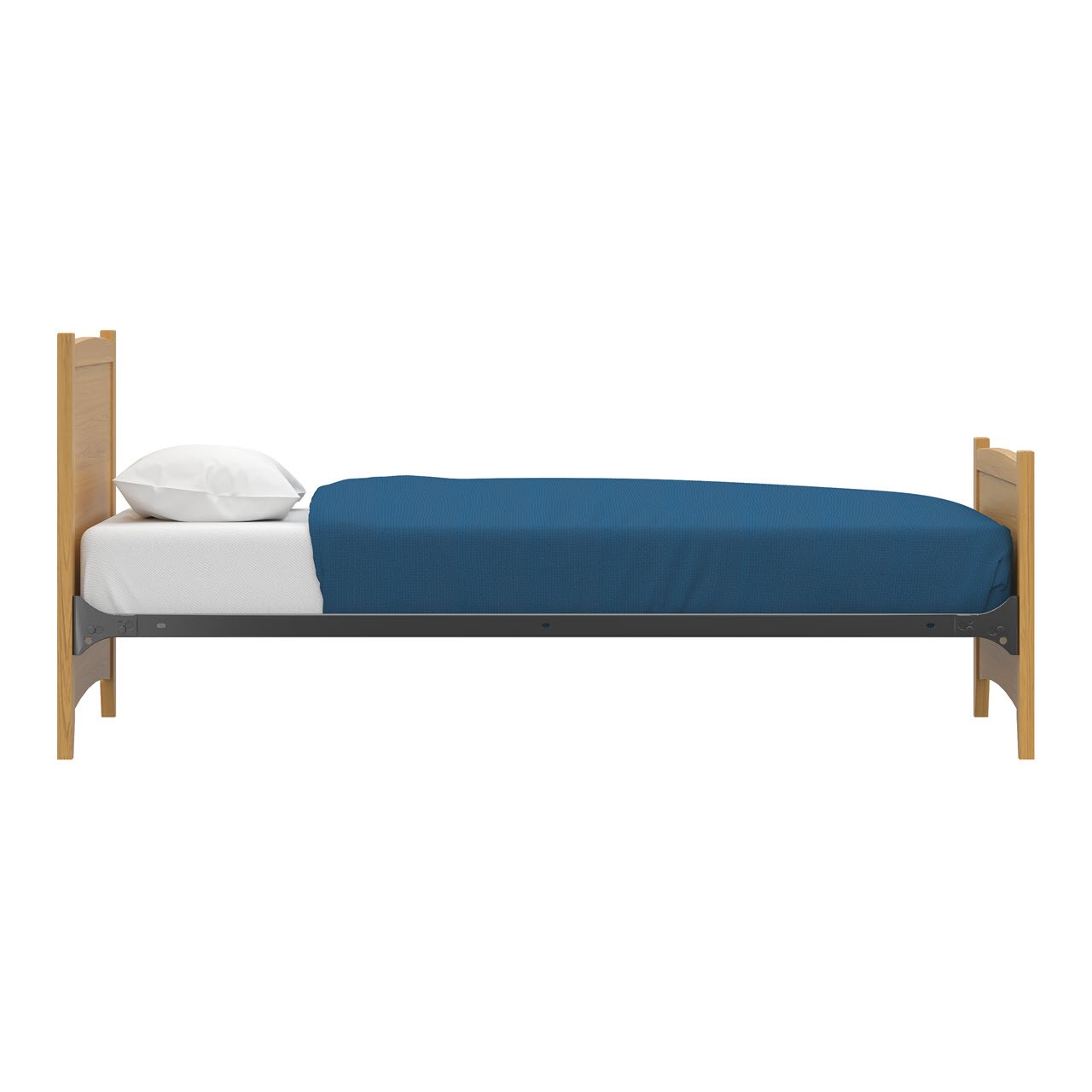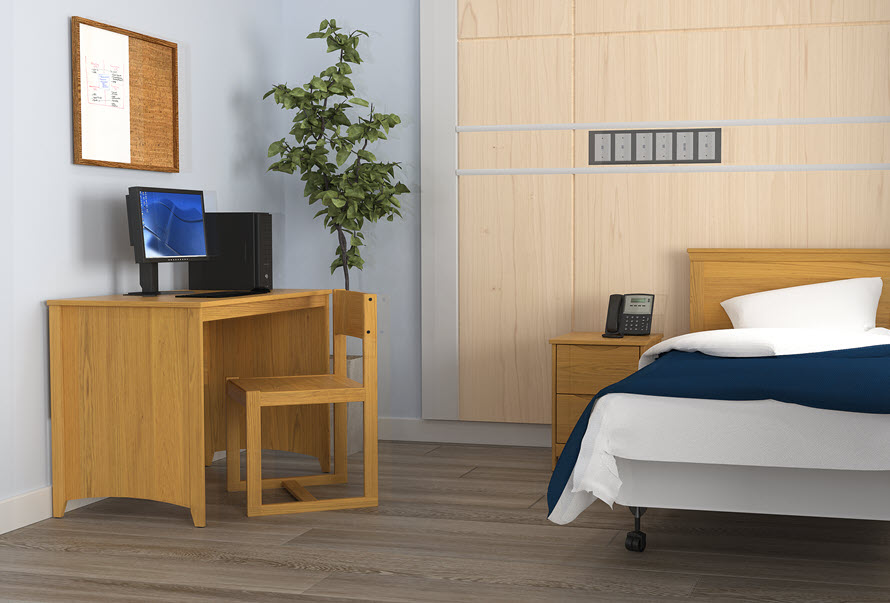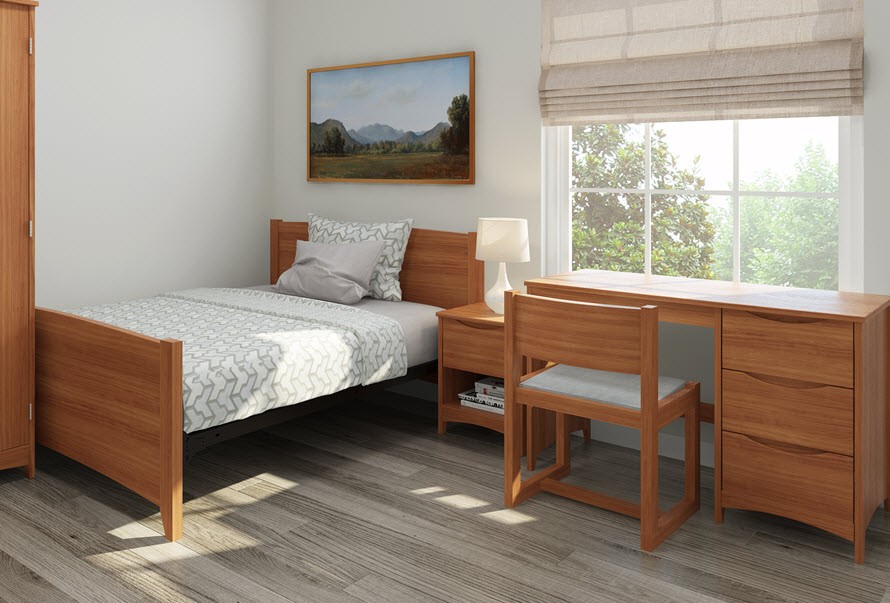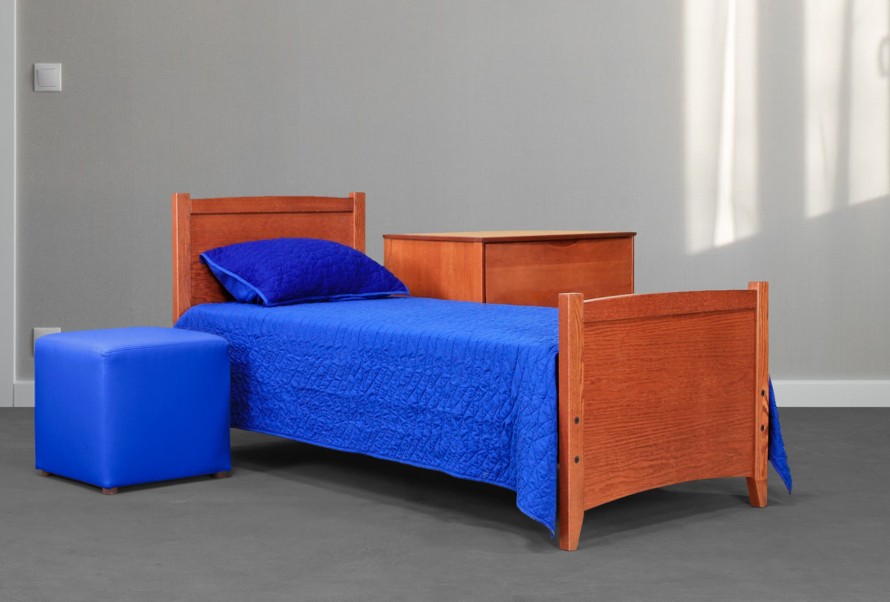 COLLECTIONS RENDER LOWELL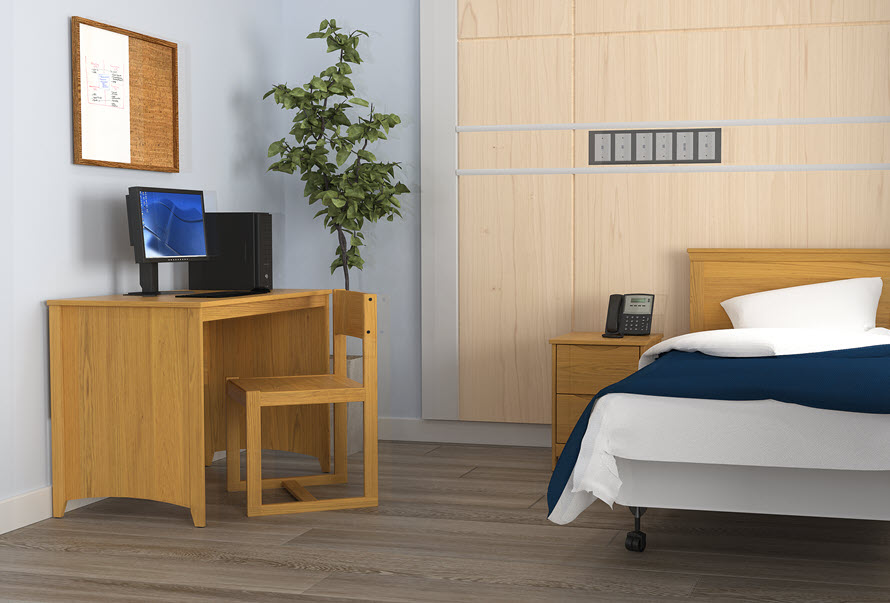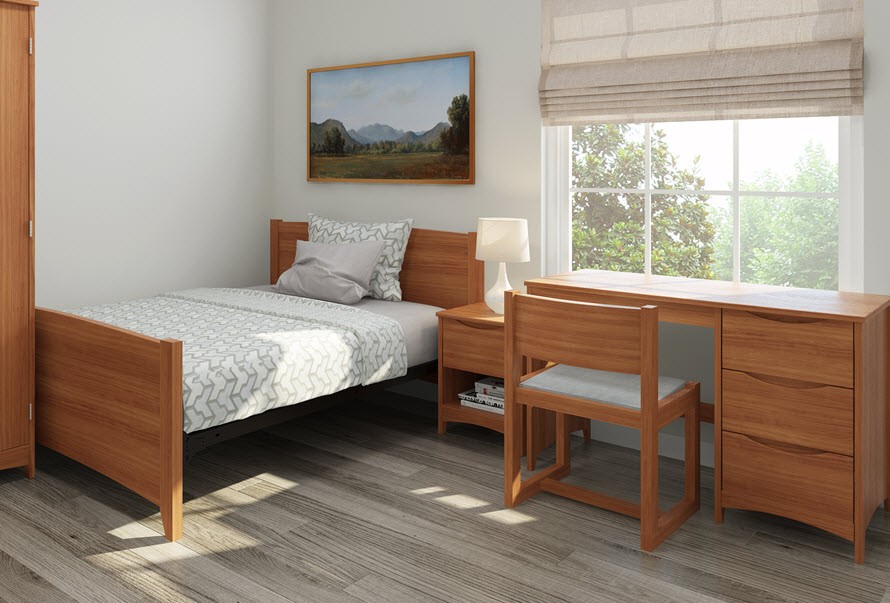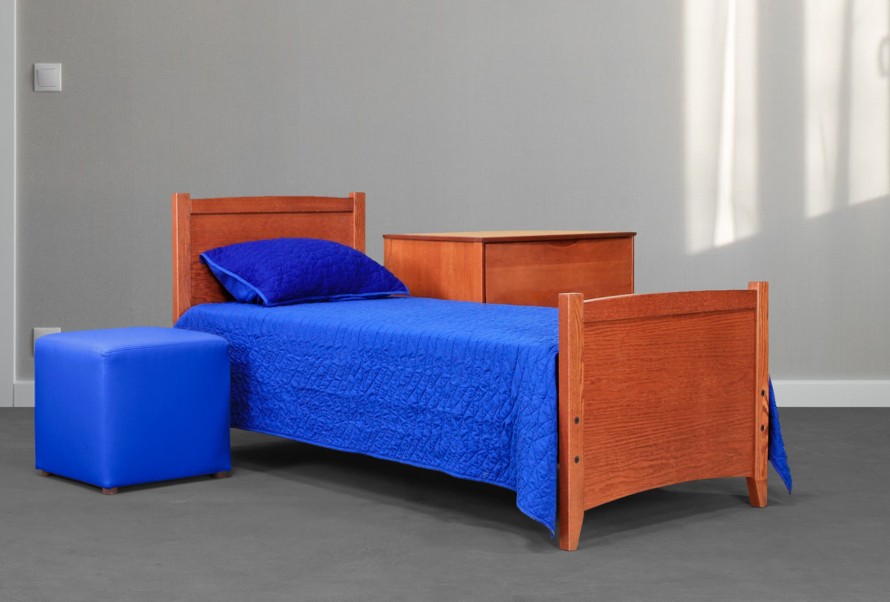 Description
Lowell offers residential composition with commercial durability. Solid oak legs are matched with oak hardwood plycore panels to create striking and eye-catching sides. Integrated crescent shape drawer pulls on solid oak drawer fronts compliment the profiles machined into the toe kicks and sides to provide unrivaled beauty. Cabinet construction is incomparable; joinery is glued and screwed with industrial adhesives and mechanical fasteners. Drawers offer integrated full-length dovetails for maximum durability when opening and closing. So many fine details across all the cabinets and headboards ensure a room furnished with Lowell is a home to those who sleep there. Perfect for student residence halls, firehouses, doctor on-call rooms or any other area needing a relaxed feel with commercial grade quality.
ModuForm utilizes electromagnetic clamps and other CNC controlled equipment to build high-quality cabinets that feature tight tolerances and an impeccable level of quality. This ensures long-lasting usability, aesthetic appeal and tremendous value.
All drawer components are finished, inside and out, using our specially formulated ModuV, a revolutionary ultraviolet (UV) coating. This topcoat will withstand fluids, food, scratches, heat and UV light as its non-reactive chemistry and other distinctive characteristics enable it to hold up to the rigors and unpredictable circumstances that arise in student sleeping areas. Clean with heavy strength detergents, bleach, steam or any over the counter chemicals to keep your rooms free from harmful bacteria, viruses and other pathogens.
Twin Bed
Model: GL18
Twin Bed
36″d x 83.5″w x 36″h:26″h
Features:
Headboard: Solid Oak Posts with Oak Veneer Panel (36″h).
Foot Board: Solid Oak Posts with Oak Veneer Panel (26″h).
Sleep Surface: Bolt-On Sinuous Spring for 36″d x 80″w Mattress (sold separately)
Assembly: Automated Clamps to Ensure Frames are Square, Joints are Tight & True and of the Highest Build Quality.
All Wood Components are Finished with Our Specially Formulated ModuV Resin Inside and Out.
ModuV is the Most Durable and Environmentally Friendly Finish Available with 100% of the Sealer & Top-Coat Pressure Applied to the Part.
We apply ModuV via a Flat-Line Roll-Coating System that Eliminates Harmful Volatile Organic Compounds (VOCs).
ModuV Resin is Impervious to Discoloration, Most Food and Beverage Stains, Abrasions from Paper, Books, and Writing Instruments.
ModuV Resin is Chemically Inert – It Will Stand Tough Against Harsh Cleaning Solvents, Commercial Detergents and Even Nail Polish Remover.
Standard Finish is Natural Oak.
Available in Standard ModuForm Finishes.
2 Drawer Under Bed Storage (EV4UB-2D)