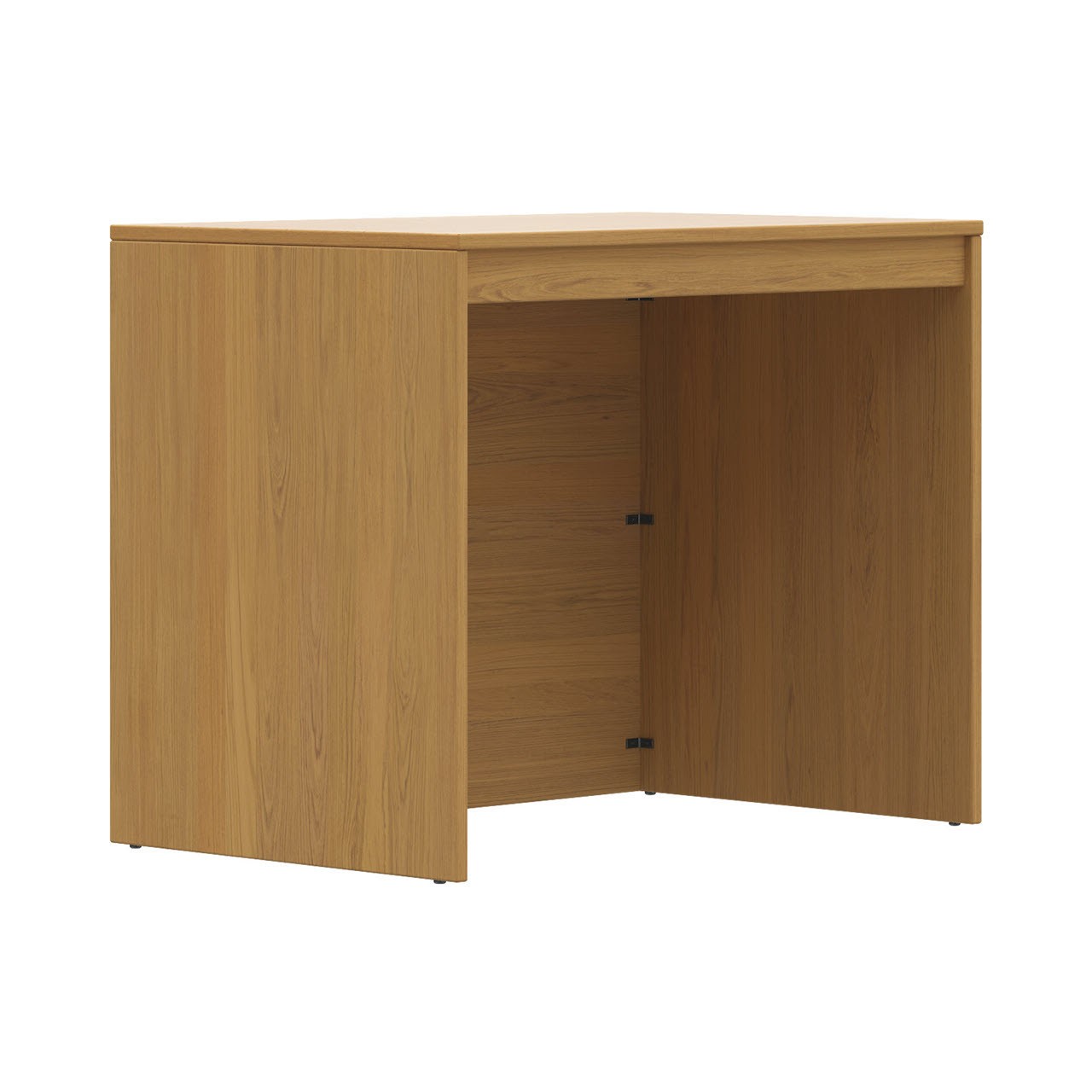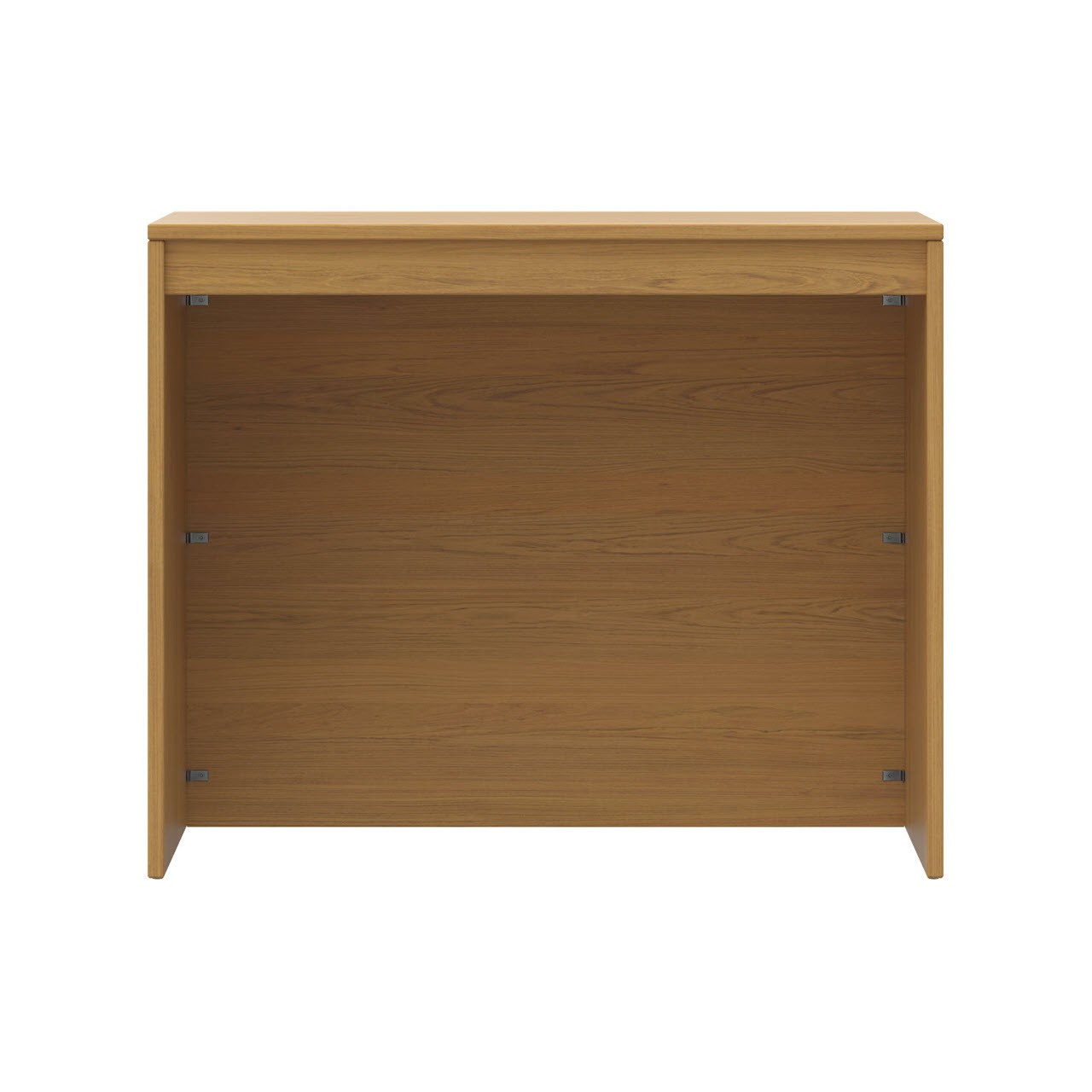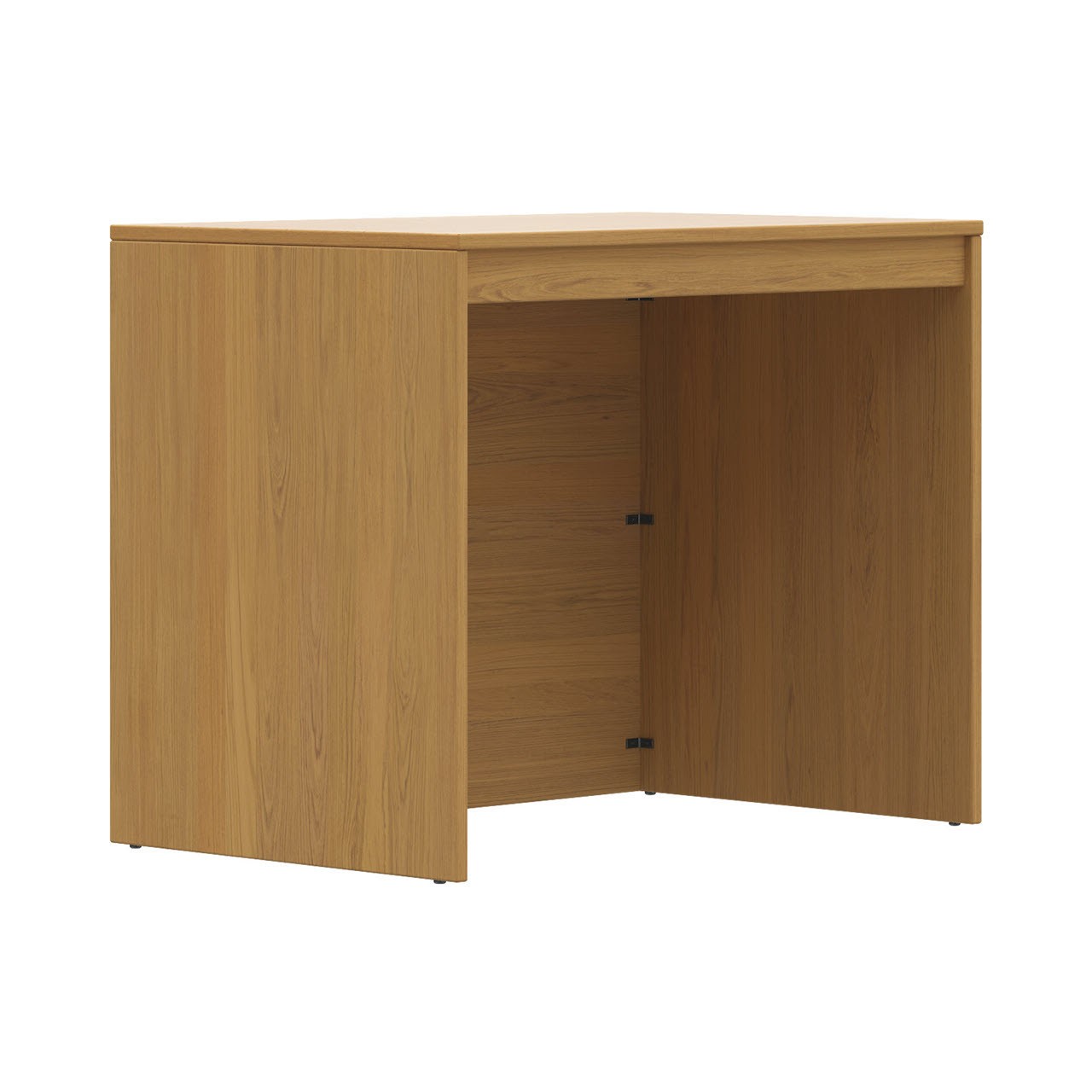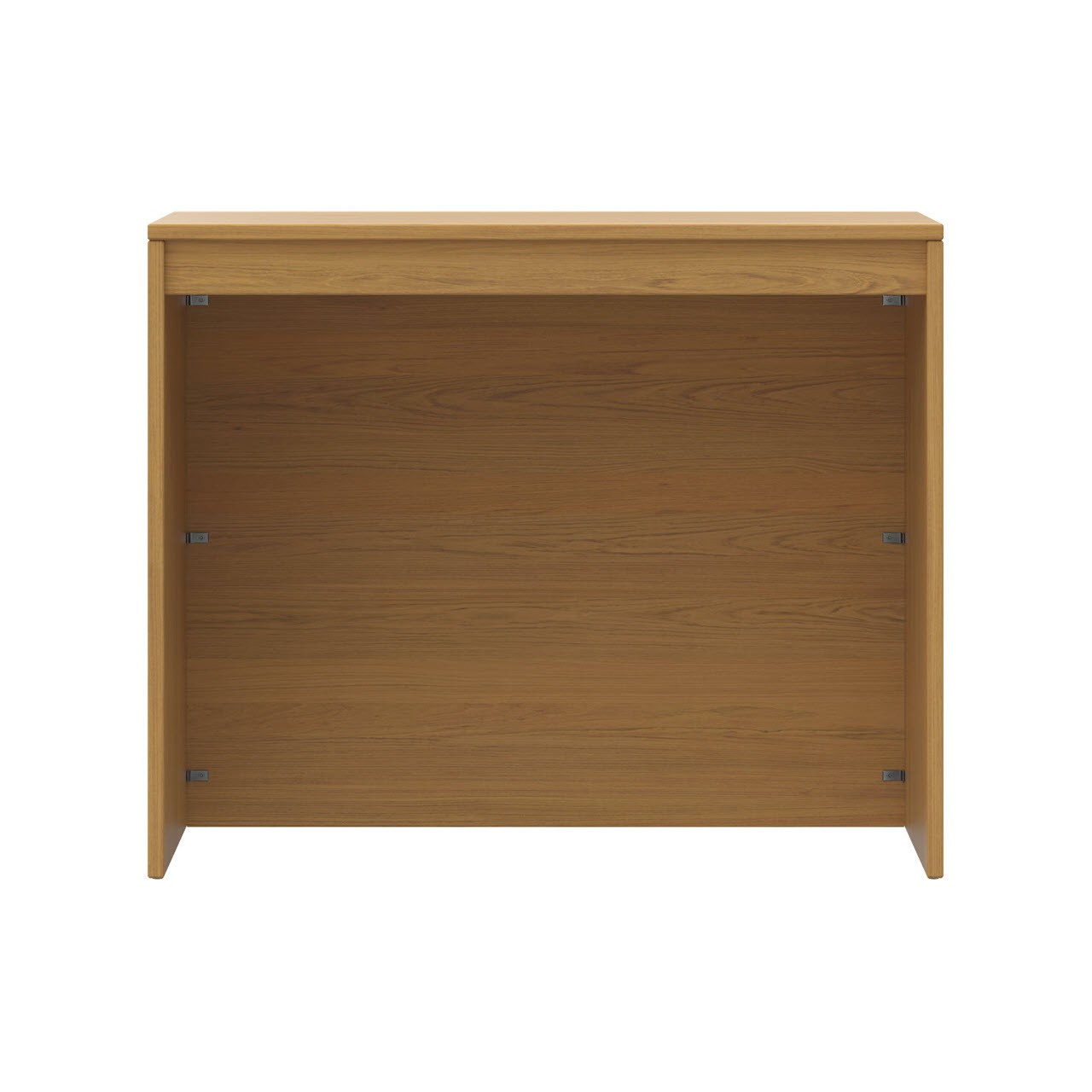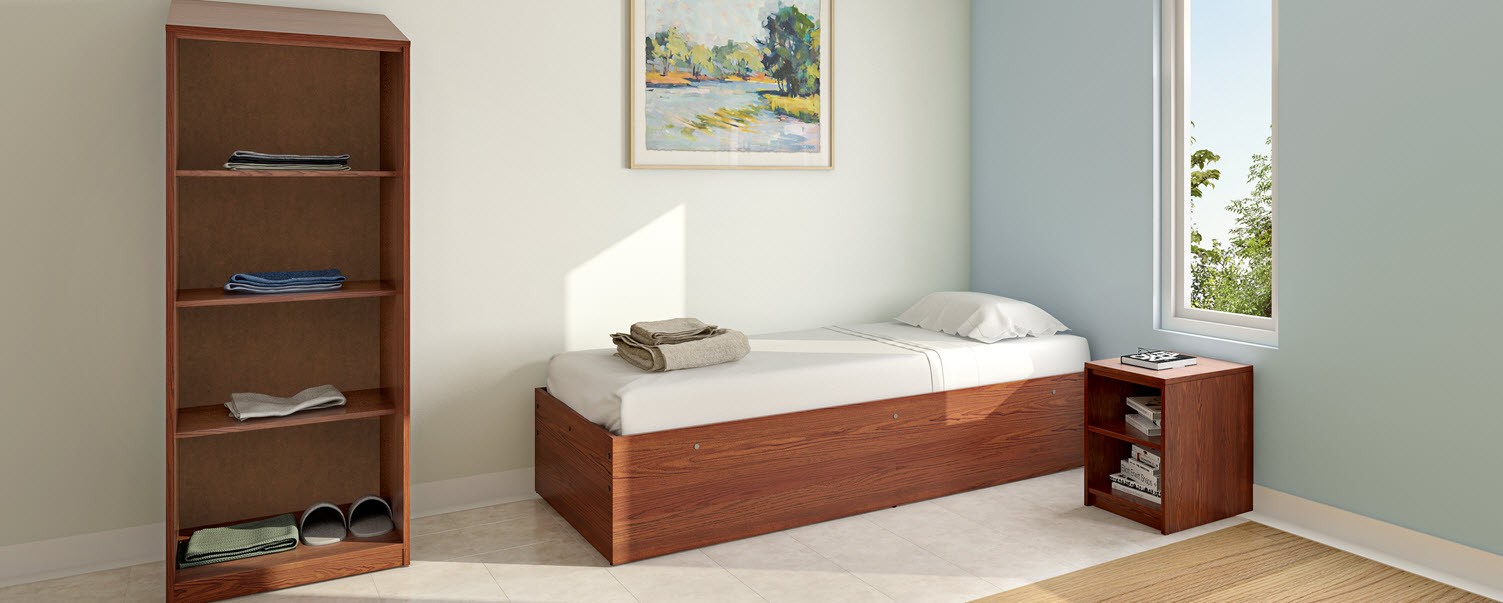 Description
Transitions bedroom furniture serves to support therapy objectives and improve environmental quality. Laminate tops are durable and easy to clean while the natural red oak wood grain offers a warm and homelike feel that reflects a level of compassion and vigilance for patient welfare. Its ligature resistant design will help to provide a level of safety and security to promote empowerment, hope, and quality of life.
ModuForm utilizes electromagnetic clamps and other CNC controlled equipment to build high-quality cabinets that feature tight tolerances and an impeccable level of quality. This ensures long-lasting usability, aesthetic appeal and tremendous value that are most suitable for the care, treatment, and services provided.
All wood components are finished, inside and out, using our specially formulated ModuV, a revolutionary ultraviolet (UV) coating. This topcoat will withstand bodily fluids, scratches, heat and UV light as its non-reactive chemistry and other distinctive characteristics enable it to hold up to the rigors and unpredictable circumstances that arise in treatment facilities. Disinfect with heavy strength detergents, bleach or steam to keep your facility clean against harmful bacteria and bloodborne pathogens.
Transitions Desk
Model: TR3YNP
Writing Desk
24″d x 36″w x 30″h

Features:
Cabinet: Select Red Oak Veneer Hardwood Sides & Shelves.
Top: High Pressure Laminate with 3MM High-Impact Extruded PVC Edge.
Modesty Panel: Full Length, Premium Grade Oak Veneer with Hardwood Core for Safety & Security.
Assembly: Using Electromagnetic, Automated Clamps to Ensure Cabinets are Square, True and of the Highest Build Quality.
All Wood Components are Finished with Our Specially Formulated ModuV Resin Inside and Out.
ModuV is the Most Durable and Environmentally Friendly Finish Available with 100% of the Sealer & Top-Coat Pressure Applied to the Part.
We apply ModuV via a Flat-Line Roll-Coating System that Eliminates Harmful Volatile Organic Compounds (VOCs).
ModuV Resin is Impervious to Discoloration, Most Food and Beverage Stains, Abrasions from Paper, Books, and Writing Instruments.
ModuV Resin is Chemically Inert – It Will Stand Tough Against Harsh Cleaning Solvents, Commercial Detergents and Even Nail Polish Remover.
Standard Finish is Natural Oak.
Available in Standard ModuForm Finishes.
Concealed Floor Mounting Tabs.
Wall Mounting Hardware.
Tamper-Proof Hardware.
Plywood Backs.