Rotomolded Polyethylene Colors
Slate Blue
Surf
Celtic
Grape
Burgundy
Shade
Black
Description
ModuForm's unique and secure ModuMaxx X-Base table was designed and engineered to withstand constant use in unpredictable environments. The base is rotationally molded and manufactured using linear low- density polyethylene. This impact resistant material will withstand kicking, fluids, scratching and other general abuse.
Additional weight can easily be added through a concealed and tamper proof port. Its seamless construction make cleaning easy as mild detergents, commercial disinfectants, steam and bleach-based agents can be used to aid in the prevention of blood borne pathogens and viruses.
When personal space, durability, safety and cleanliness are needed, the ModuMaxx X-Base offers the essential features and construction to outlast erratic behaviors and the everyday requirements found in intensive use environments.
ModuMaxx X-Base Table
Model:
5005-42S-GHPL
Multipurpose X-Base Game Table
42″d x 42″w x 30"h
Features:
Base: Rotationally Molded, High-Impact, One-Piece, Sealed & Seamless Polyethylene.
Cleanability: Commercial Detergents, Steam or Bleach-Based Agents to Aid in Prevention of Bloodborne Pathogens, Viruses and Infections.
Ballasting: Add Weight via Concealed Access Port.
Top: Extra Thick High-Pressure Laminate with Embedded Inserts for Steel-to-Steel Connection to Base.
Edge Banding: Heavy-Duty and Impact Resistant Extruded Thermoplastic.
Edge Band Fastening: Secured with Center Barbed Spline Air Hammered and Fastened with Embedded Mechanical Fasteners for Safest and Most Durable Edge Available.
Fire Retardant & Self-Extinguishing for Safety.
UV Inhibitors for Added Color Protection.
Base Color: Standard ModuForm Polyethylene Homogeneous Colors.
Standard Laminate: White Spektrum with Game Stencil.
Molded & Fused Resin Edge.
Multiple High-Pressure Laminate Tops.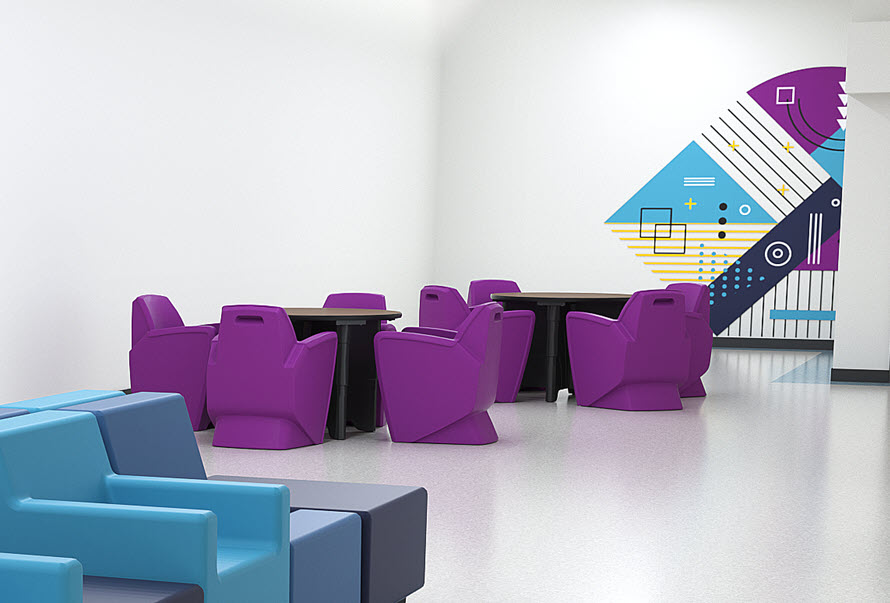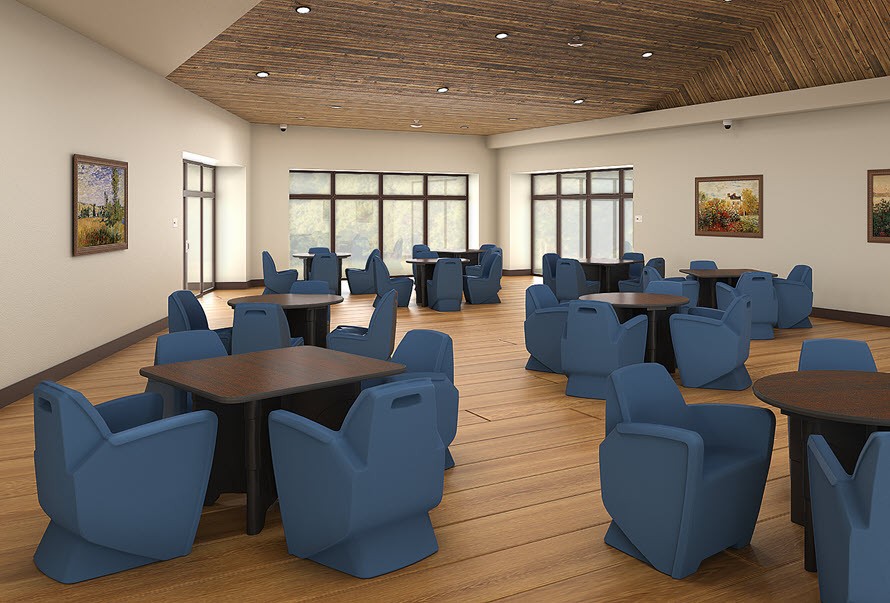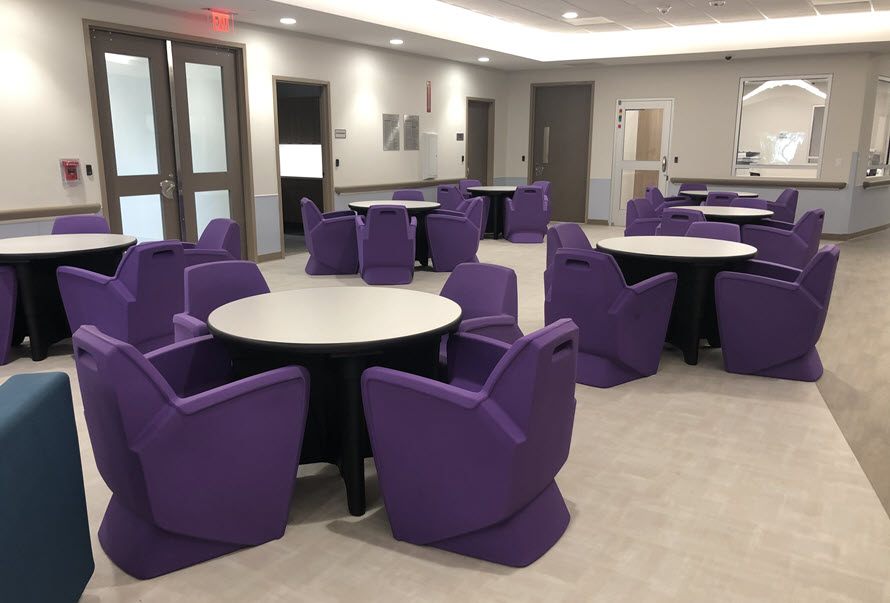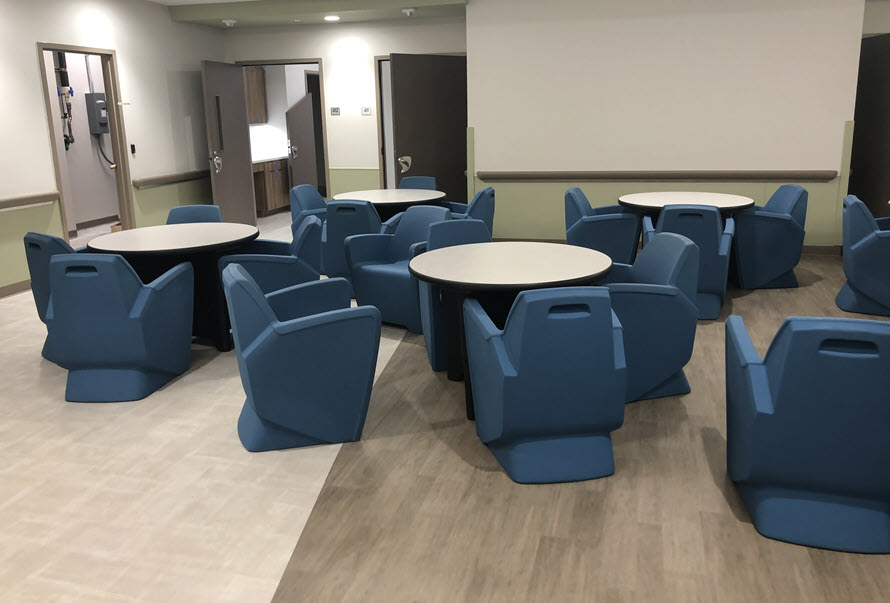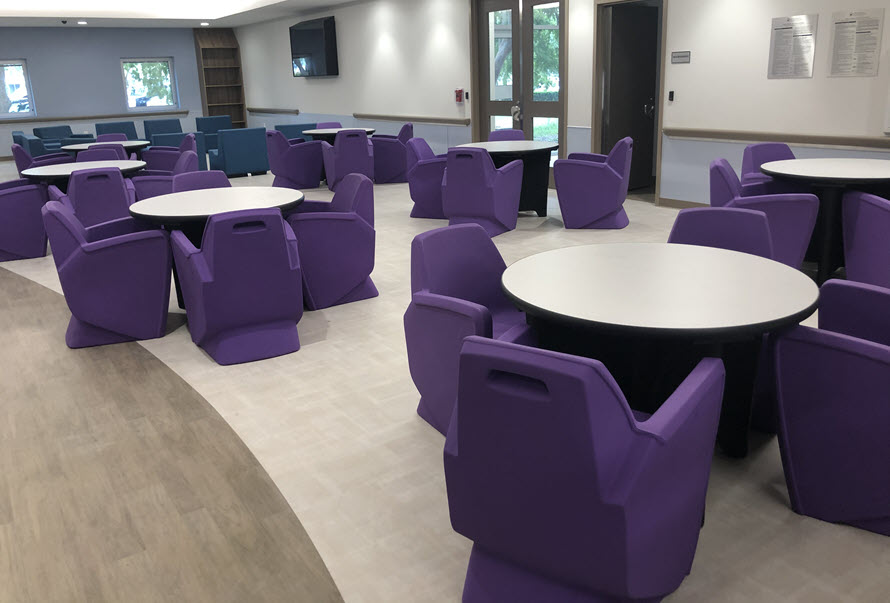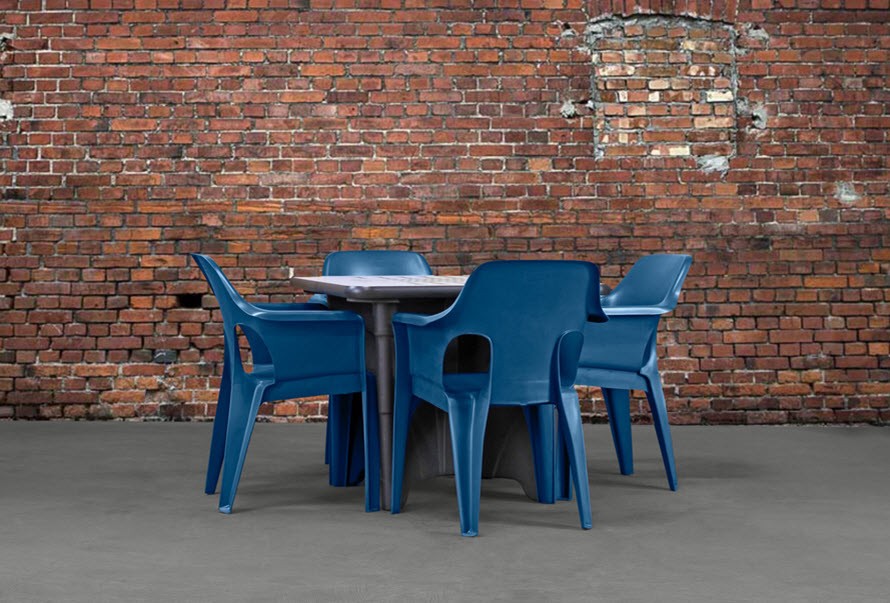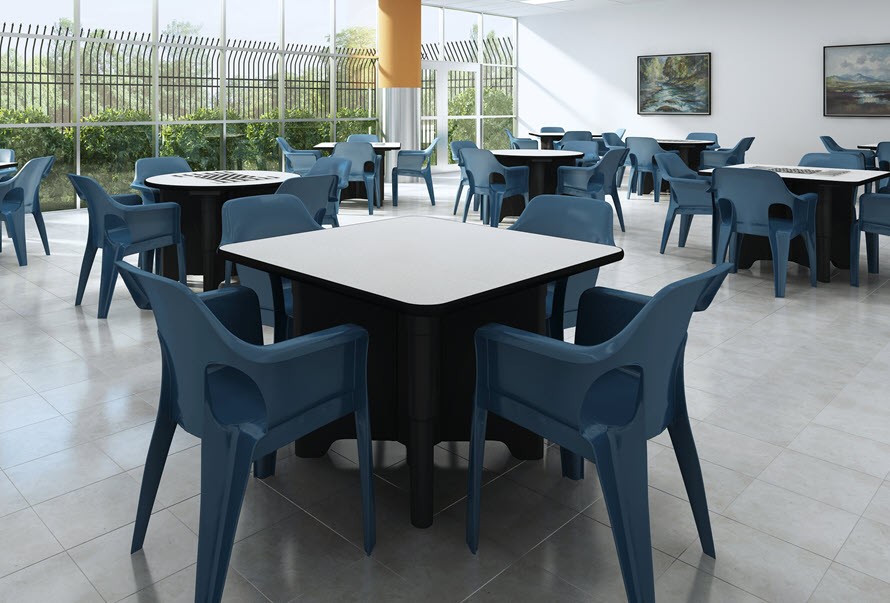 5000-20 and XBASE 890X603